Bernd Zangerl
Rock Climber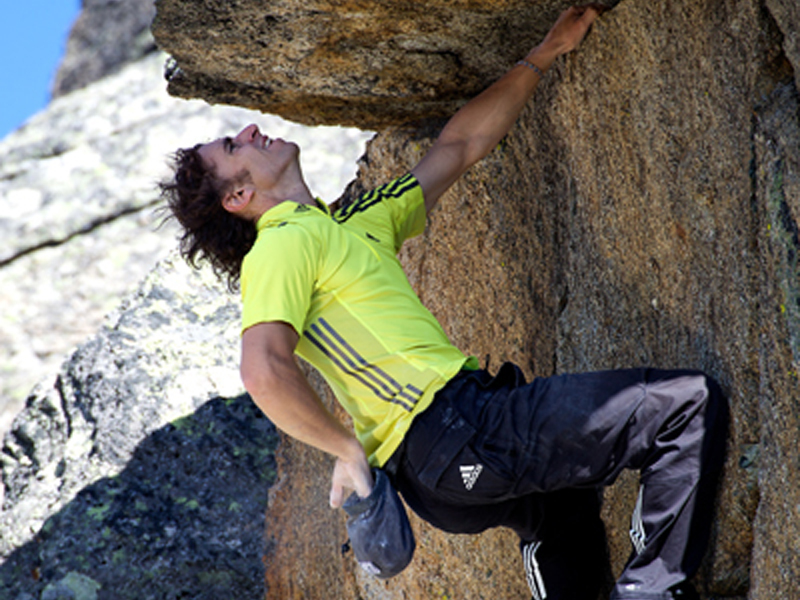 Date of birth: 23.09.1978

Hometown: Flirsch, Austria

Bernd Zangerl spent his childhood with his grandfather in the alp and discovered mountaineering at a very young age. The Tyrolean ranks among the best boulderers in the world and spends almost single every day on the rock face – even in the deepest winter.

How did you get into climbing? Who introduced you to the sport?

It actually happened by accident, through a mountain guide in our village, Peter Grissemann. He saw me climbing on a face one day and asked me whether I was interested in climbing. And I replied of course so he took me along and we went climbing every day. I must have been 15 years or so. We mainly did alpine stuff, which is why I started with alpine climbing -the classic approach. Meanwhile I got to boulder blocks.
contacts
Johanna Vargas

Communication Manager Outdoor

Germany

johanna.vargas@adidas.com

49 9132 84 76212