Thomas Huber
Rock Climber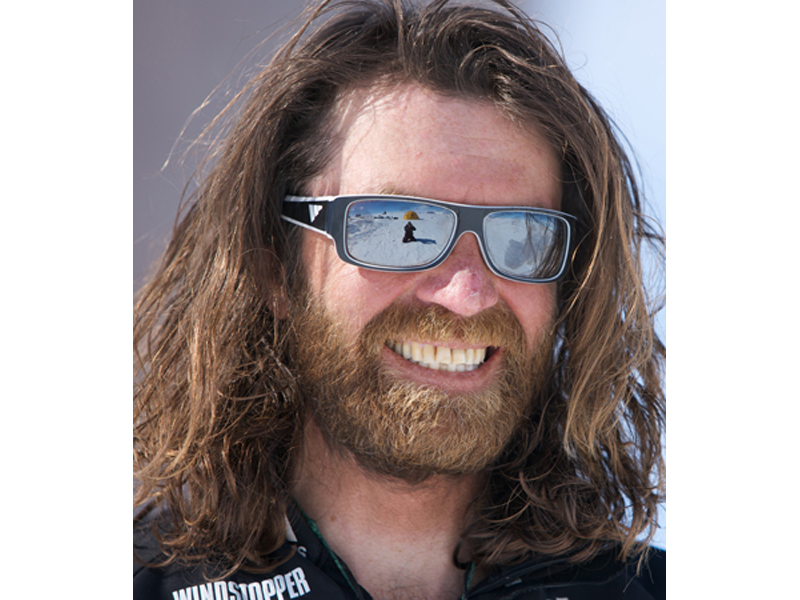 Date of birth: 18.11.1966
Hometown: Berchtesgaden, Germany
At first sight, Thomas is the antipode of his brother. Born two years earlier, he bears the brunt of the older one. He is a dreamer, easily excited, idealistic, and sometimes a bit chaotic, full of curiosity and very laid-back, an innateness that – at least at first glance - wasn't granted to his brother. The certified mountain guide turned pro in 1996, plays in the rock band ""Plastic Surgery Disaster"" and dreams of flying. With his wife Marion, his two sons Elias and Amadeus and his daughter Philomea he lives in Berchtesgaden.
How did you get into mountaineering and climbing?
Actually, that's our parents' fault. They love mountaineering, especially our father. As a child, you always want to do what your parents do. Our father went into the mountains every weekend, and we wanted to go, too. We went on our first walking holidays together; later, we also went climbing. The biggest idol there is for a young boy – I can also see that with my two sons – is his Dad. Everything Daddy does is great. He's simply the best. And we felt the same. We wanted to be like our father. That's why we became mountaineers.
contacts
Johanna Vargas

Communication Manager Outdoor

Germany

johanna.vargas@adidas.com

49 9132 84 76212