14-JAN-2016

Herzogenaurach
Climber Fabian Buhl joins adidas Outdoor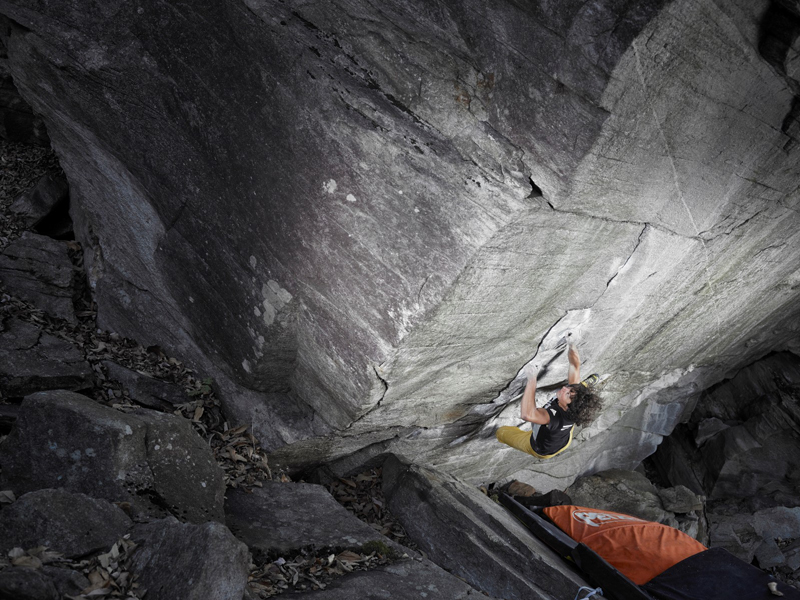 adidas Outdoor proudly welcomes Fabian Buhl to its team of world-class athletes. Allgäu-born Fabian Buhl, 25, ranks among the most outstanding young climbers in Germany.

Within the past two years, Buhl has climbed some of the hardest trad and alpine routes in the Alps, including Prinzip Hoffnung (10/10+, E9-10), Psychogramm (8b+ trad), Feuertaufe (8b+) and Silbergeier (8b+). A highlight in his development as a climber has certainly been the first repeat of Alexander Huber's Nirwana (8c+, 6SL) at the Loferer Steinplatte (Lofer slab).

Fabian Buhl, a trained chef, is a hands-on person who is always looking for something new, for special challenges can master in his very own, creative way. He doesn't favour any discipline in climbing, but rather tries to bring in some variety depending on the season: multi-pitch routes in summer, bouldering in spring and fall, and sport or trad climbing in-between seasons.

"Climbing is a focus category for adidas Outdoor and Fabian Buhl is regarded a perfect fit for the brand", says Axel Burkhardt, Director of Sports Marketing for adidas Outdoor. "Fabian is a multi-talent who has evolved from a bouldering specialist to an all-rounder who focuses on mentally challenging routes. We are looking forward to working with him".

Fabian Buhl joins athletes such as Kevin Jorgeson, Mina Markovic, Sam Sutton, Pete Henke, Sachi Amma, the Huber brothers and Michi Wohlleben in the adidas Outdoor family.
contacts
Silvia Raccagni

Sustainability Communication

Germany

Silvia.Raccagni@adidas-Group.com

0049 9132 84 3977