Double Honors: Porsche Design Sport receives prestigious Plus X Award and Red Dot Award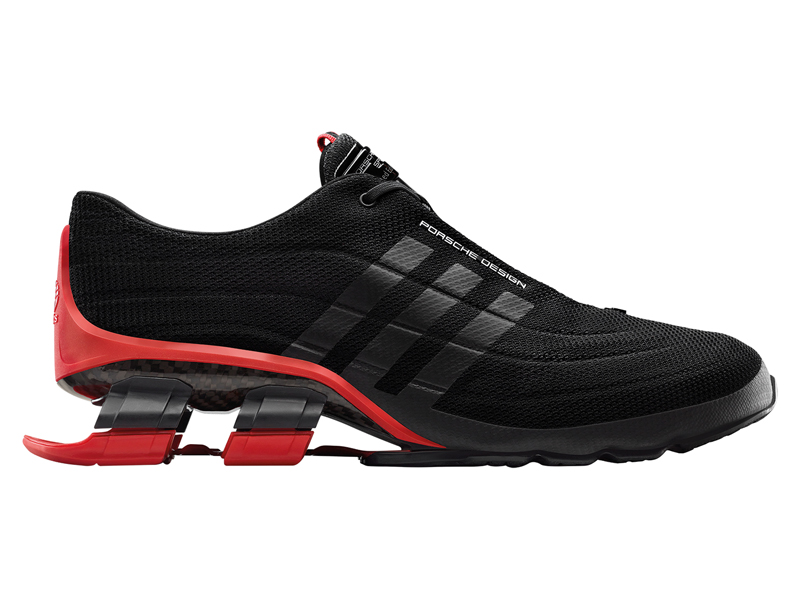 Underlining its credentials in design excellence in the world's largest and most renowned design and product competitions, Porsche Design Sport continues to make award-winning strides with its signature mix of modern, minimalist design and maximum performance features. The collaboration between adidas and Porsche Design received double honors from Plus X Award and Red Dot Award at the same time. In total, three styles from the upcoming Fall/Winter 2014 collection have been awarded by the panel of international experts: the Men's Functional Knit Jacket, Women's Wool Mix Jacket, and the Men's BOUNCE™:S4.
Cited for "High Quality", "Design" and "Ergonomics" as well as for the special distinction "Best Product of the Year" by the Plus X Award and for "High Design Quality" by the Red Dot Award, the BOUNCE™:S4 Men's running shoe sets new standards in fit, feel and function. Its futuristic design, simplified construction and high tech materials deliver a smooth, dynamic and lightweight running experience.
The Women's Wool Mix Jacket and Men's Functional Knit Jacket won this season's Plus X Award for "High Quality" and "Design" as well as the Red Dot Award for "High Design Quality". Both jackets are part of the recently launched Porsche Design Sport Elements category and convinced the jury with their minimalist design and advanced thermal regulation features. Innovative ThermoCool™ yarn with Merino blend helps to balance the body's temperature.
Winning two of the world's most prestigious awards is a sought-after mark of design quality for brands and their product designers. With 4,815 entries, a record number of companies from 53 countries took part in this year's competition by submitting their products for the renowned Red Dot Award. The Plus X Award 2014 with an international jury consisting of experts from 25 different industries awarded the most innovative and sustainable products and maintains its high standing as a credible quality seal across all industries. When introduced in 2008, the first version of the Porsche Design Sport BOUNCE™:S also won the Plus X Award and Red Dot Award that year. The fact that the BOUNCE™:S4 has continued to take the lead at these two prestigious design competitions, is therefore particularly gratifying and underlines the innovative competence of the brand.
Porsche Design Sport
stands for a contemporary, minimalist look and innovative materials. The collaboration between adidas and the luxury brand Porsche Design was launched in 2006 with a men's range, that defined a new era of Engineered Luxury Sportswear. Since then, the brand has continued to pioneer a signature style that fuses function with iconic design. The new women's sportswear line, introduced in 2013, completes the range.
For further information about Porsche Design Sport see:
www.adidas.com/porschedesign
and
www.porsche-design.com
contacts
Kathrin Buchert

Senior Manager Communications Porsche Design Sport by adidas

Germany

kathrin.buchert@adidas.com

+49 9132 84 6073