First female Ascent – Mayan Smith-Gobat sends "Punks in the Gym" (8b+/5,14a)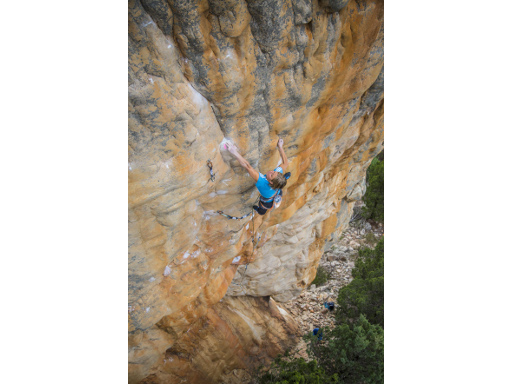 On October 28th, New Zealand climber Mayan Smith-Gobat rocked the Australian Arapiles. After spending several weeks at the site, and over two years obsessing about it, she finally sent "Punks in the Gym" (8b+/5.14a). When it was first climbed by legendary Wolfgang Güllich in 1985, it was the hardest route at that time and a new benchmark for difficulty and is still regarded as a world-class test-piece - Punks has been described as being 'the ultimate examination in climbing'.

"When I first tried Punks in the Gym, nearly 2 years ago, I thought that it was a climb that I would never be able to achieve because of its long reaches... . To avoid the powerful shoulder presses I came up with a new sequence. This made the moves possible for me, but changed the route into an unrelenting crimp-fest! Since then I have invested a huge amount of time and effort into climbing this route - it feels incredible to have finally achieved this goal and lifelong dream of mine! Thanks to everyone who has supported me throughout this process."
contacts
Katharina Habermann

PR Manager Outdoor

Germany

Katharina.Habermann@adidas.com

+49 9132 84 2651