adidas "brazucam" oferă fanilor o viziune inedită asupra Cupei Mondiale FIFA 2014™ din Brazilia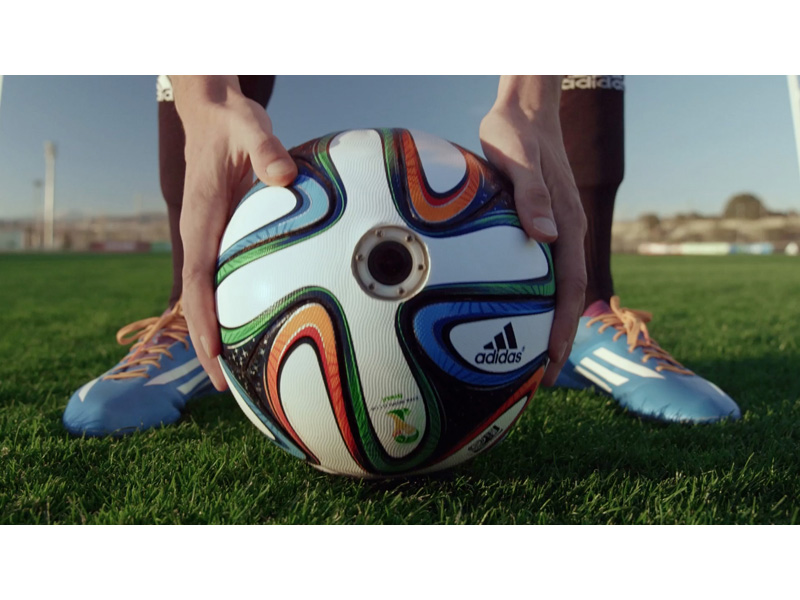 adidas lansează o serie de filme documentare online, spre încântarea fanilor, în apropierea Cupei Mondial de Fotbal FIFA 2014. Povestea va fi filmată din perspectiva @brazuca; primul cont twitter făcut vreodată pentru mingea oficială a  Cupei Mondiale de Fotbal  FIFA™.
Filmele intitulate "brazuca around the world" au fost filmate prin intermediul tehnolgiei unice "brazucam", care permite mingii să exploreze lumea dintr-un unghi cu totul nou.
"brazucam" este mingea oficială brazuca a Campionatului Mondial de Fotbal prevăzută cu șase camere HD cu un unghi de captare al acțiunii de 360 °. Produsul are un software de stabilizare a imaginii elaborat special, având la bază o tehnologie inovatoare de ultimă generație.
Filmele vor urma periplul cu @brazuca  pe măsură ce își croiește dumul prin țări precum: Spania, Germania, Anglia, Rusia, Japonia, Statele Unite și Mexic, apropiindu-se de Brazilia captând în tot acest timp sportivi și entuziaști ai fotbalului, din perspectiva unei mingi. Pentru următoarele șapte săptămâni va fi lansată câte o proiecție prin canalul adidas Football de pe YouTube (www.youtube.com / adidasfootballtv) și pe Twitter, prin intermediul@brazuca.
Filmul are episoade în care vor juca star-uri precum Xavi Hernandez, Dani Alves, Cristian Tello, Bastian Schweinsteiger, Manuel Neuer, Philipp Lahm și David Villa întrucât este prezentată atât călătoria "all in or nothing" în jurul lumii cât și tehnologia "brazucam". Astazi, călătoria va începe oficial  cu o sesiune de training "din spatele culiselor" în care protagonist va fi Spania, actuala deținătoare a cupei mondiale FIFA™.
"brazuca around the world" este continuarea filmului interactiv  " i am brazuca" care a fost lansat în Decembrie 2013 odată cu prezentarea mingii brazuca. "i am brazuca" a fost un teasing al campaniei actuale oferind telespectatorilor posibilitatea de a opri filmul pentru a explora scenele într-o uimitoare panoramă de 360°. Toate aceste elemente sunt prezente și în cadrul campaniei adidas "all in or nothing" pentru Cupa Mondială FIFA™.

Astăzi, 7 aprilie, o platformă digitală disponibilă pe  www.adidas.com/brazucajourney  va oferi fanilor care urmăresc călătoria inedită o experiență de neuitat. Aceștia vor avea acces la galeria unică de imagini 360° și ocazia de a câștiga produse semnate de jucătorii de fotbal, protagoniști în diverse episoade.

Fanii pot viziona primul episod din "brazuca around the world" accesând link-ul http://youtu.be/eDQQc5vKHhs și pot urmări fiecare etapă a călătoriei @brazuca pe twitter sau pot vizita pagina de fotbal adidas pe YouTube www.youtube.com/adidasfootballtv.
 
contacte
Roxana Firoiu

PR Manager

Romania

+40 0728 300 999