adidas Originals by KANYE WEST | YEEZY SEASON 3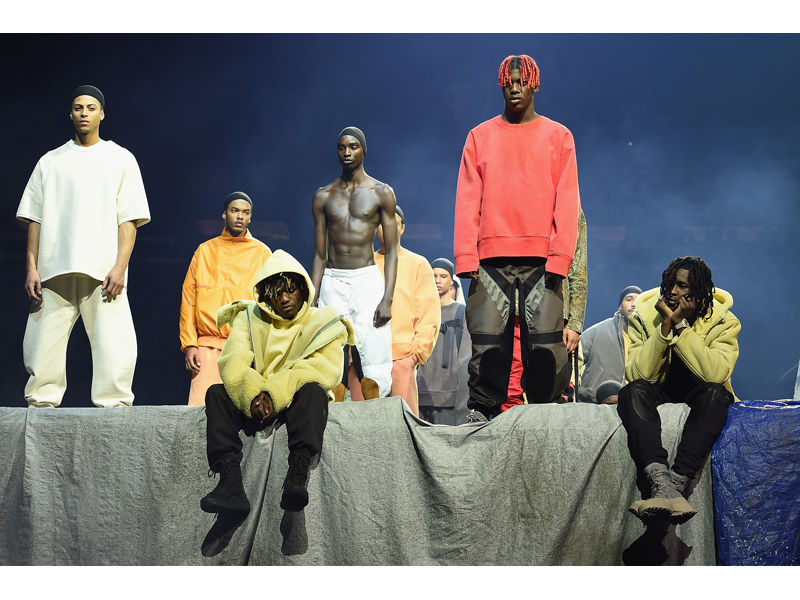 Kanye West, 2016 Sonbahar/Kış sezonu için YEEZY SEASON 3'ü masalsı şekilde sunarak geri döndü. Koleksiyonun tanıtımı, ünlü sanatçı Vanessa Beecroft'un performansı eşliğinde gerçekleştirilerek, heyecanla beklenen yeni albümünün tanıtımıyla birlikte New York Madison Square Garden'da yapıldı. 11 Şubat 2016 tarihinde New York Fashion Week kapsamında tanıtılan koleksiyonda önümüzdeki yıl için adidas ayakkabılarında West'in yaptığı yenilikler sergilendi.
YEEZY SEASON 3 tanıtımında YEEZY BOOST 350'nin güncellenmiş modeli ile yeni ayakkabı modeli 1050 görücüye çıktı. Her iki modelinde de en yeni adidas Boost teknolojisi kullanılan ayakkabılarda sağlam, darbeye dayanıklı, esnek bir taban oluşturmak amacıyla sıkıştırılmış EVA tanecikler bulunuyor. Neredeyse 1000 ilavenin olduğu kast aynı anda the Tubular, NMD, Gazelle, Stan Smith ve the Superstar gibi ikonik adidas stillerinden giydi. Modellerin tümü sadece West'in YEEZY SEASON 3 serisindeki giysileri giydi ve YEEZY SEASON 3 ayakkabıları ile aksesuarlarından seçilen parçalar tanıtıma dahil edildi.
adidas Originals Genel Müdürü Arthur Hoeld şunları söyledi: "Parlak yıldız Kanye West ile iş birliğimizi sürdürmekten dolayı son derece memnunuz. Onun korkusuz yaratıcılığı çıtayı sürekli yükseltmemiz için bize ilham veriyor. Sınırları bir kere daha aşmayı dört gözle bekliyoruz."

#YEEZYSeason3

#YEEZYSEASON

#YEEZYBOOST

#adidasOriginals

@adidasOriginals

iletişim
Selin Molinas

Basın ve Halkla İlişkiler Müdürü

Turkey

02123553617