adidas Originals ve The Farm Company işbirliğinden sonbahara özel koleksiyon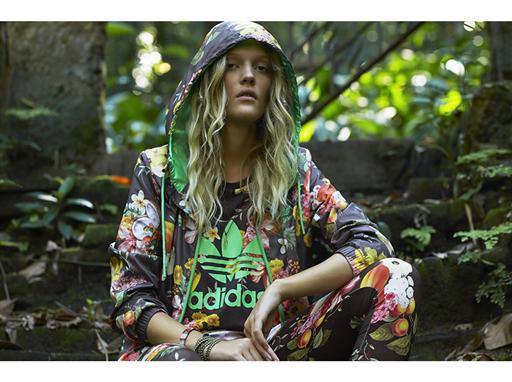 adidas Originals ve ikonik Brezilya markası The FARM Company yağmur ormanlarının taşıdığı yaşam coşkusunu yansıtan yeni koleksiyonu ile kış depresyonunu atlatmak için bir kez daha bir araya geliyor. Kaotik baskılar ve yeni siluetler kapsül koleksiyonda birleşerek en sevilen Originals klasikleri ile buluşuyor. Canlı ve egzotik baskılar, tropik güneş ışığı ile ışıldayan hareketli grafikler ile birleşerek sonbahar/kış gardırobunu renkli ve ritmi bol bir karnavala dönüştürüyor.
adidas Originals Sonbahar/Kış 2014 sezonunun en dikkat çeken koleksiyonlarından biri olacak olan The Farm, 50 TL ile 301 TL arasında değişen fiyat seçenekleri ile Ekim ayından itibaren adidas mağazaları ve
http://shop.adidas.com.tr/
adresinde yerini alıyor.
iletişim
Gülşah Günenç

Senior Communications Specialist

Turkey

0090 212 355 3600

Özlem Onay Ardıyok

Communications Manager

Turkey

ozlem.onayardiyok@adidas.com

+902123553600