adidas Originals Snapchat Global Launch with PHARRELL WILLIAMS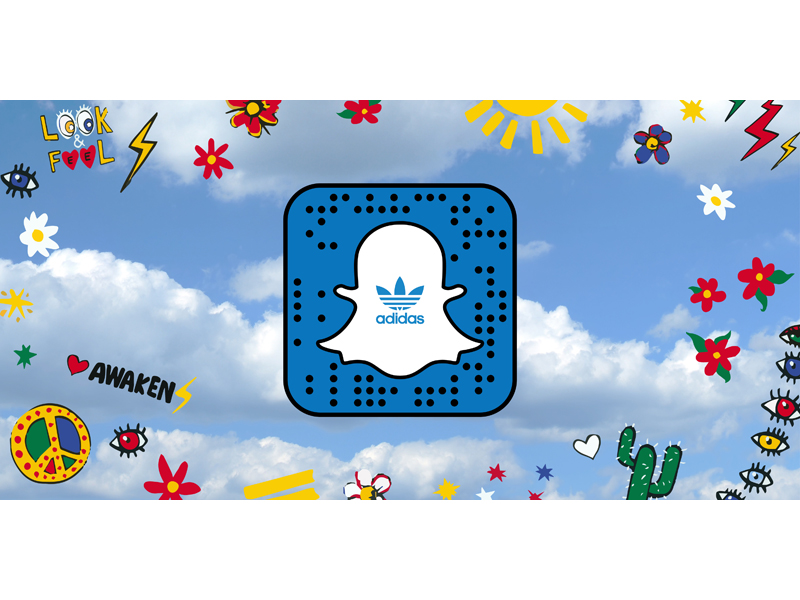 Herzogenaurach, May 13, 2016 - adidas Originals, one of the most connected and influential brands in street culture, announces the launch of its official Snapchat channel with a takeover by Pharrell Williams during the adidas Originals = PHARRELL WILLIAMS "Pink Beach" collection launch event on May 13th in Los Angeles. By offering a first hand experience in real time, the Snapchat story will bring fans side by side with Pharrell as he debuts his newest collection and celebrates with adidas Originals.

Pharrell's takeover kicks off what will become adidas Originals' exploration of "what's next" by telling stories that look into the future through the eyes of their partner creators and the brand. Providing a platform for open source collaborations with influencers, new product evolution showcases and an inside look at adidas Originals' events worldwide, Snapchat will allow adidas Originals to create a long term multi-channel socially driven story that users can adopt, rather than a narrative they follow.

"The launch of our Snapchat is an extension of our ongoing brand dialogue and allows us to tell our story to an audience who is heavily influenced by the now, through the eyes of the creators that are shaping the future," says Silvia Calligher, Global Director PR & Social Media, adidas Originals. "Snapchat will provide our audience the opportunity to engage in unique, first person stories from those that are always on the cutting edge of reshaping our collective memory and the disappearing nature of the content is a constant reminder that nothing is sacred."

Snapchat is the latest adidas Originals social channel and joins Facebook, Twitter, Instagram, Tumblr and YouTube in sharing brand created content to over 43 million followers worldwide.

Snapchat is available for iOS and Android, follow adidas Originals at @adidasOriginals.
contacts
RaEsa Benjamin Wardle

Sports Style PR

United States

RaEsa.Benjamin-Wardle@adidas.com

212 352 6134

503 348 7367