adidas Originals relaunches the Gazelle for FW16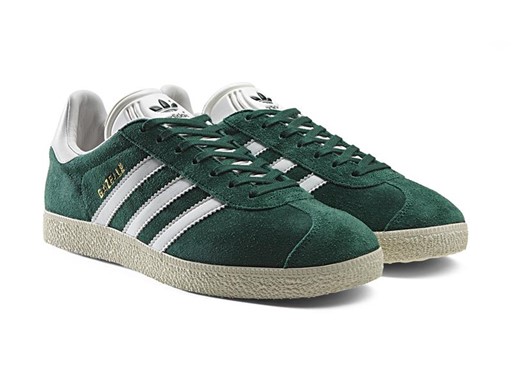 Herzogenerauch, 26th May – adidas Originals is celebrating the re-launch of Gazelle presenting the silhouette in its purest form for FW16.
Paying homage to the Gazelle's golden era of design, the FW16 Gazelle model available for purchase starting on June 1st—with more models to follow—is a one-to-one reissue of an early 90s version of the classic footwear model. Every attention has been paid to faithfully reproduce the shoe in its original form, with a vintage suede upper, off-white rubber sole unit and essential leather serrated three-stripes and heel-tab. Stepping out in the widest range of seasonal colourways ever, it's a release that marks the welcome return of an unforgettable footwear icon.
First introduced in the 1960's, Gazelle's legacy can be traced through its acceptance by different cultural style tribes. From mod scenesters, the reggae crowd, to Britpop and grunge, the model was adopted heavily in pop and creative culture, particularly during the decade of the '90s, making the reissue of this particular era's model, even more pertinent.
An icon of adidas' storied past, the Gazelle is now a celebratory focus for the brand today. As part of this, adidas Originals continues defining a contemporary street look for the future, proving nothing from the past is sacred.
contacts
RaEsa Benjamin Wardle

Sports Style PR

United States

RaEsa.Benjamin-Wardle@adidas.com

212 352 6134

503 348 7367