adidas Golf Big Check Edition Footwear Now Available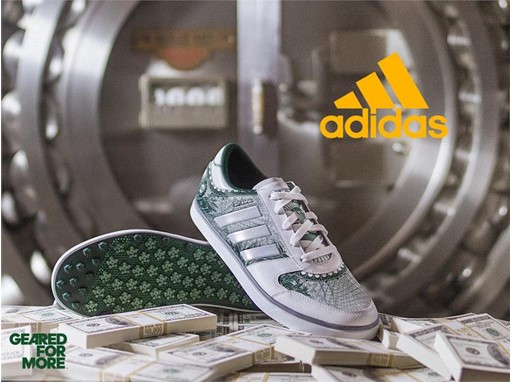 This week, 125 of the best players in the world begin a month-long journey to close out the 2015-2016 season. By the end of September, the field will be narrowed to 30. Only one will win golf's largest purse - $10,000,000. Inspired by this plentiful bounty, adidas Golf has put a gilded twist on the adicross gripmore 2 with the release of the Big Check Edition footwear.
With its opulent design and rich details, the footwear features a premium microfiber leather upper with climaproof® technology for durability and protection while the outsole uses 43 gripmore® cleats providing a total of 243 points of ground contact, and a wider adicross last was designed specifically to be wider in the forefoot for improved fit and overall comfort. The shoes also come with a Special Edition footwear bag in the same money design as is on the golf shoes.
These shoes look like a million bucks!
Now available at
adidasGolf.com
​​, the Big Check Edition retails for $150.
#GearedForMore
contacts
Joel Monson

PR MANAGER | ADIDAS GOLF

United States

760-918-6247

425-765-1694