23-DEC-2015

Herzogenaurach
adidas Train & Run now available on Windows 10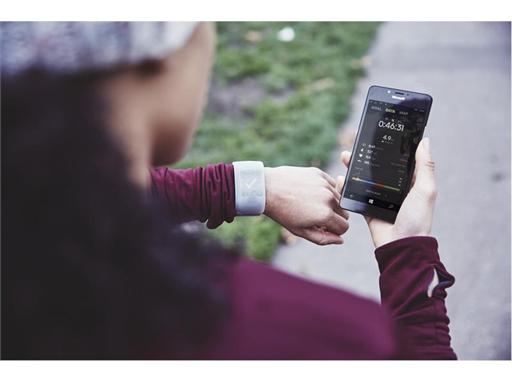 Herzogenaurach, Wednesday 23nd December 2015 – adidas has today launched its Train & Run app in the Windows Store, as one of the first Universal Windows apps available across all Windows 10 devices. From planning and tracking to sharing your workout, Windows 10 device owners can now use adidas Train & Run to do it all.
The universal nature of the app means you can easily access Train & Run across all Windows 10 devices. You can keep tabs on your workout stats from your handset and, from your tablet, schedule in the training plan best suited to help you reach your longer-term goals. You can also dock your phone or tablet to an external screen like your television or laptop to experience the app as if you were on a desktop.
Stacey Burr, General Manager of adidas Digital Sports, said: "With Windows 10, we saw tremendous potential in giving users exactly what they want – a seamless and universal experience across all of their devices. No matter the Windows 10 device, users are able to set goals, plan workouts, and track progress through the Train & Run app, keeping them connected with their fitness aims more than ever before".
For a more complete picture of your fitness and an even more personalized level of coaching, use the adidas FIT SMART activity tracker with the app to get accurate step counting and heart rate monitoring. Adding to the cross-device capabilities, you can also pair and sync your FIT SMART with any Bluetooth Smart compatible Windows 10 phone, Surface, or laptop.
The adidas Train & Run app on Windows 10 brings a number of added benefits. Using Microsoft's Cortana voice activation, saying "Start Free Workout" will trigger a pre-selected workout, complete with voice coaching, for a hands-free training session. Similarly, the command "Sync FIT SMART" will now automatically sync the adidas FIT SMART, enabling you to track progress against fitness goals. The Windows 10 app also gives you the option to pin your favourite workouts to the home screen of your mobile device for quick and easy access.
To download adidas Train & Run, please visit our website.
contacts
Vinti Bhatnagar

United States

Vinti.Bhatnagar@adidas.com

212-352-6138