Messi Prepares for New Season with New Boots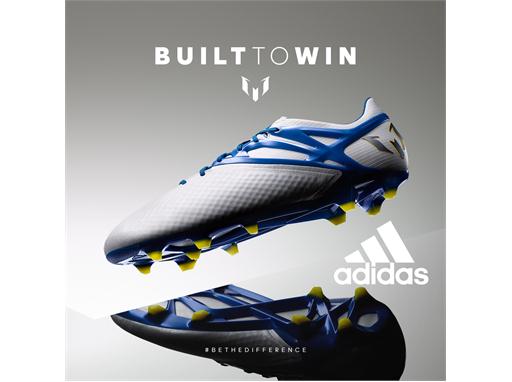 adidas Football provide Leo Messi with newly designed boots, inspired by the Argentinian flag

2015 has undoubtedly been about the brilliance of Leo Messi, and the Argentinian can reflect on a year that has seen him lift his third Copa Del Rey, third UEFA Super Cup, seventh La Liga title and fourth UEFA Champions League. He ended the latter as top scorer in Europe's elite competition, and is widely expected to lift an astounding fifth Ballon d'Or in January.

With the new season underway, Messi is focused on achieving even more in 2016 and adidas Football has provided the greatest player of all time with an Argentinian-inspired design of the Messi15. The blue and white colourway matches the iconic colours of the Albiceleste, while the yellow studs represent the sun on the national flag.

Providing insight and feedback to the design team, Messi was integral to the development of the Messi15 and as such the boot has been designed to suit the Gambeta – the uniquely Argentinian playing style adopted not only by Messi, but also past Argentinian greats. The Gambeta style is all about keeping the ball close to your feet, using shoulder drops and feints to fool your opponent, particular skills that have long been associated with Messi.

The messiTOUCH material which makes up the upper has an x-ray surface for lethal grip, stability and foot-fitting comfort. The unique messiFRAME provides a locked-in fit, stability and maximum traction. The messiPRINT offers round forefoot studs, which alongside the messiGAMBETRAX combine to provide a dynamic stud configuration and outsole that delivers explosive movement for the dynamic player.

Leo Messi, the greatest player in the history of the game, will wear the newly designed Messi15 boots for the first time in the UEFA Champions League game against Roma on 16th September. For further information please visit adidas.com/football or go to facebook.com/adidasfootball or follow @adidasfootball on twitter to join the conversation.
contacts
Alan McGarrie

Global PR and Social Director for Football

Germany

+49 9132 84 4686