August 23, 2013
Ireland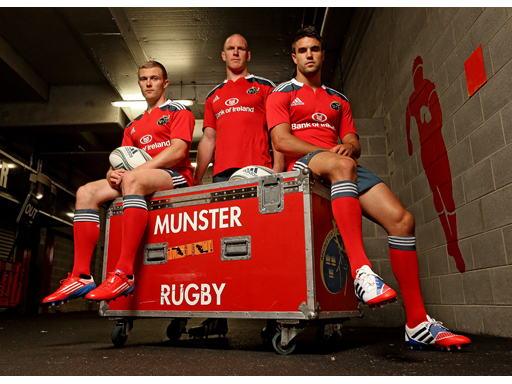 Munster Rugby were launching their 2013 home jersey, alternate jersey and training wear on the 23rd August.

In order to support growth of the licensed product business, a targeted activation by adidas around the club to connect, engage and excite existing fans within the club's local market, rather than forcing a more general message to a broad audience, was required.

The plan needed to drive excitement and conversion of the new Munster home / alternate jersey in a way which strengthened the brand's association with the club, whilst highlighting the brand positioning of 'all in'. The creative concept needed to be routed in Munster core values and built on a real insight into the club and its fans.

The response was the campaign, 'all in for my Munster', with adidas and Munster Rugby calling on fans to be 'all in' by giving supporters the opportunity to play an integral role in the match day running of one of the Province's pre-season games. There was a recruitment drive with fans applying for the six roles to be part of the backroom Munster team for the day, through a specially designed adidas 'app-lication' from, hosted on retail partner Lifestyle Sport's page. Timing was ideal, as the selected pre-season game – Gloucester, 24th August - coincides with the launch of the jersey in stores on 23rd August.
contacts
Ben Goldhagen

Football and Team Sports PR

United Kingdom

020 7670 2754