The Enlightened boot collection
November 2013
Germany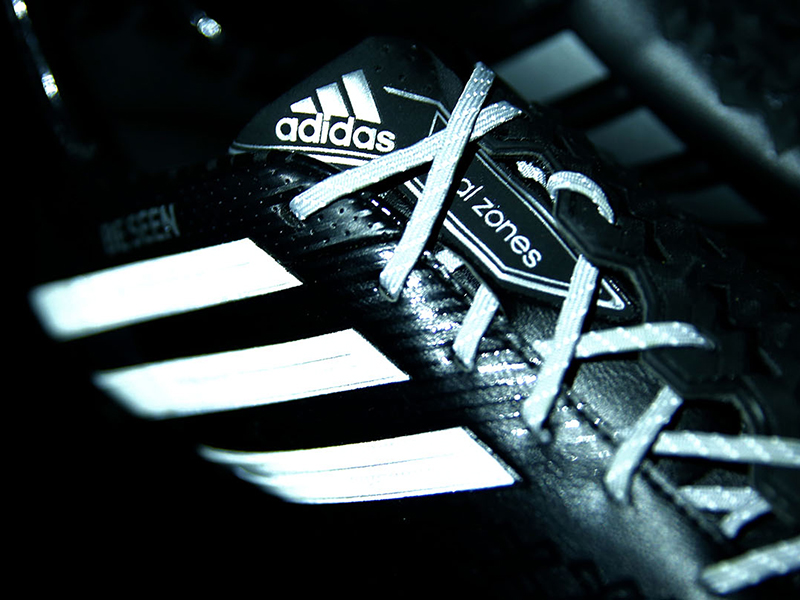 adidas will light up the UEFA Champions League with its reflective exposure innovation for boots that captures and bounces off the light of floodlights and cameras to stun defenders and opposition. This is the first time reflective exposure has been used on one of the world's biggest football stages and adidas continue to lead from the front when taking football boot technology to the next level.
'The Enlightened Pack' takes the customisation capabilities on the miadidas web site to new heights, with fans now able to opt for a 'reflective exposure'materialon their boots and lacesto bring the iconic three stripes to life on the pitch. The customisations will be available across all four adidas football footwear silos: adizero f50; predator; nitrocharge and 11pro.
Europe's top players will debut the reflective technology in a one off appearance during the forthcoming UEFA Champions League matches set to take place tonight and tomorrow (22nd / 23rd October).adidas first used reflective technology in their sports footwear in 2012 when launching the adidas adizero Smoke "Spotlight" colourway in American Football.
Football fans will now be able to apply the 'reflective exposure' to their customised miadidas boots online whilst selected retailers will also be selling boots with the treatment on high streets around the world.
The Enlightened Pack is available from today (Tuesday 22ndOctober) for purchase in selected adidas retail outlets, associated stockists and via
www.adidas.com/miadidas
. Join the adidas football conversation at
www.facebook.com/adidasfootball
or on Twitter: @adidasfootball.
contacts
Alan McGarrie

Global PR and Social Director for Football

Germany

+49 9132 84 4686