adidas Originals Introduces Crazy BYW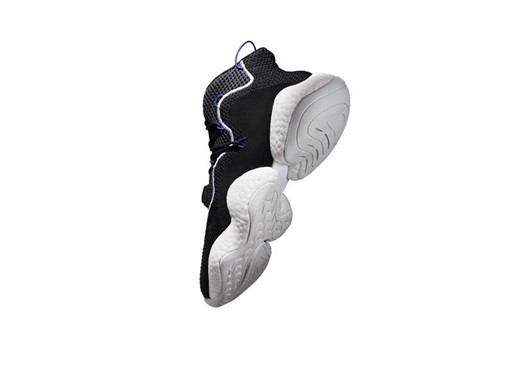 This month, the Crazy silhouette returns to the court for a hostile takeover. Reimagined for the next generation the Crazy BYW adds a new component to BOOST technology, for the first time featuring a 3-part podular midsole.
Blending BOOST technology with this new podular construction allows the shoe to bend with the natural movement of the wearer's foot. Each pod is completely separate, enhancing movement to bring a new level of and comfort to lifestyle basketball.
The upper features a blend of soft breathable knit, coupled with hints of leather and embroidered details to keep this modern take premium yet functional. Preserving the shoe's distinctive lacing system maintains a connection with its '90s roots while other subtle nods in the upper design look to transition past and present to create a new chapter within the Crazy collection.
Crazy BYW will be available in limited quantities on January 27th at adidas.com and select boutiques in the United States. A global launch will follow on February 15, 2018. Retail price is $170.
contacts
Frank Clyburn

Originals PR

United States

212-352-6131