Brazuca: Official Match Ball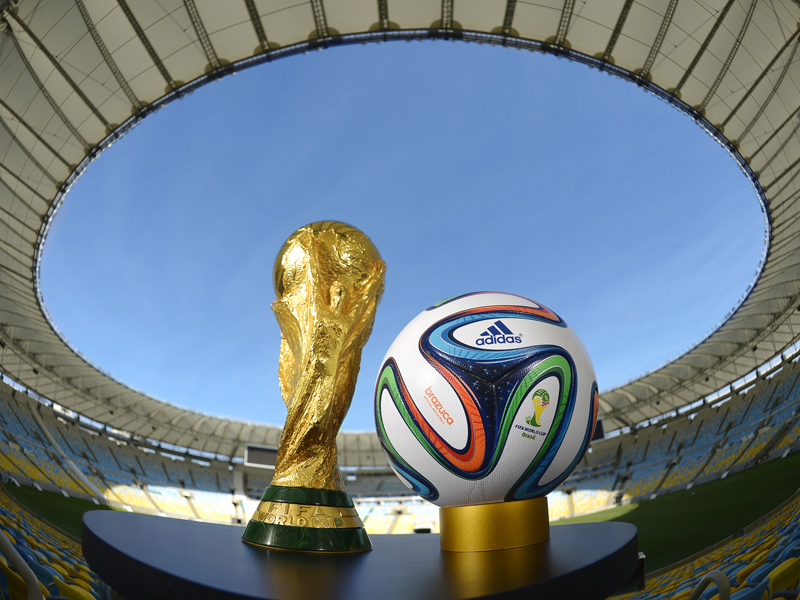 What is brazuca?
brazuca is the official match ball of the 2014 FIFA World Cup Brazil™ and has been created by adidas specifically for the tournament.

Why is it called brazuca?
The ball was named brazuca in September 2012 following a public vote in Brazil involving one million football fans. The term "brazuca" is an informal word meaning "Brazilian" and describes the Brazilian way of life.

What was the inspiration behind the design?
There were three main features to the design:
1. The colours reflect those of the Brazilian flag and the official logo of the 2014 FIFA World Cup Brazil™
2. The design is a representation of the colourful wristbands that Brazilians often wear
3. The stars on the ball are a reference to the national flag and Brazil's status as FIFA World Cup™ winners.

What's the difference between brazuca and other balls?
It is adidas' most tested ball ever. It is also the first-ever six-panel ball and it combines the best technology from the popular Tango 12 and UEFA Champions League balls to improve symmetry, uniformity and efficiency.

Who's been involved in the testing of the ball?
adidas spent two and a half years testing brazuca using 600 players, 30 professional and national teams in 10 countries making it the most tested ball adidas has ever created. Some of the world's top players were involved in the process including Leo Messi, Zinedine Zidane and Steven Gerrard as well as non-adidas sponsored players.

When can fans get their hands on brazuca?
The ball went sale 4th December worldwide so is now available at adidas stores and suppliers.
contacts
Alan McGarrie

Global PR and Social Director for Football

Germany

+49 9132 84 4686