New Māori All Blacks Jersey Unveiled Ahead of Japan and Singapore Tour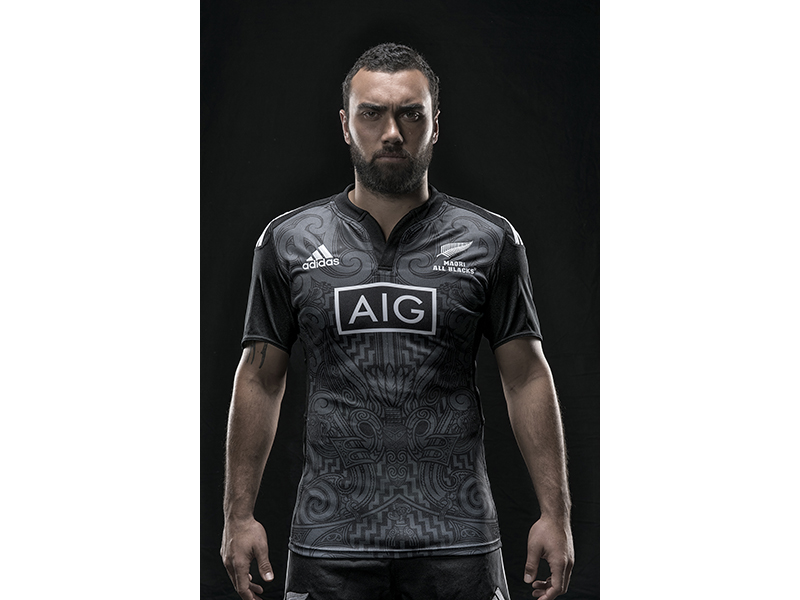 The Māori All Blacks 2014 jersey, unveiled today, pays respect to Japanese culture, while also providing a fresh design to showcase the proud heritage of the team.

The Māori All Blacks embark on a two match tour to Japan later this month. They play Japan in Kobe on 1 November and Tokyo on 8 November and end the tour in Singapore against the Asia Pacific Dragons on 15 November.

In collaboration with senior Māori All Blacks, adidas enlisted the help of renowned Māori artist Dave Burke, the team's kaumatua Luke Crawford and New Zealand Rugby Māori Rugby Development Manager Tiki Edwards, to deliver a design that not only showcases authentic Māori images and stories, but also pays respect to traditional Māori and Japanese cultures.

Burke says, "There are three key design elements that we focused on – the Takarangi on the shoulders, Ara Poutama on the ribs, and Manaia on the stomach region."

"With the Takarangi, we wanted players to carry the beginnings of Māori and Japanese cultures on their shoulders," said Luke Crawford. "The Ara Poutama is a pattern that expresses the whakapapa and genealogy of both Māori and Japanese warriors.

"Then we have the Manaia, the two figures at the bottom of the jersey, which represent both the Māori and Japanese teams with their traditional weapons ready for battle.

"We wanted to show our Japanese friends that we're very similar. Part of the design pays tribute to Māori moko art form and its similarity to Japanese culture and rituals around body tattooing."

Regular Māori All Black, Charlie Ngatai, provided insight into the new jersey: "We hold a long and proud tradition on the rugby field. We wanted to wear something that showcases our culture and success, and gives us pride and confidence when we run onto any field."

The replica jersey is available now for $150 (RRP). It is stocked at all adidas stores and major New Zealand sporting goods retailers, rugby retailers throughout the world, and online at www.adidas.com.
contacts
Cassidy Meredith

PR Manager

New Zealand

cassidy.meredith@sparkactivate.co.nz

+64 9 638 1269