All major league soccer teams to wear adidas kits made from Parley Ocean Plastic™ for Earth Day 2018
10-APR-2018
Portland, Ore.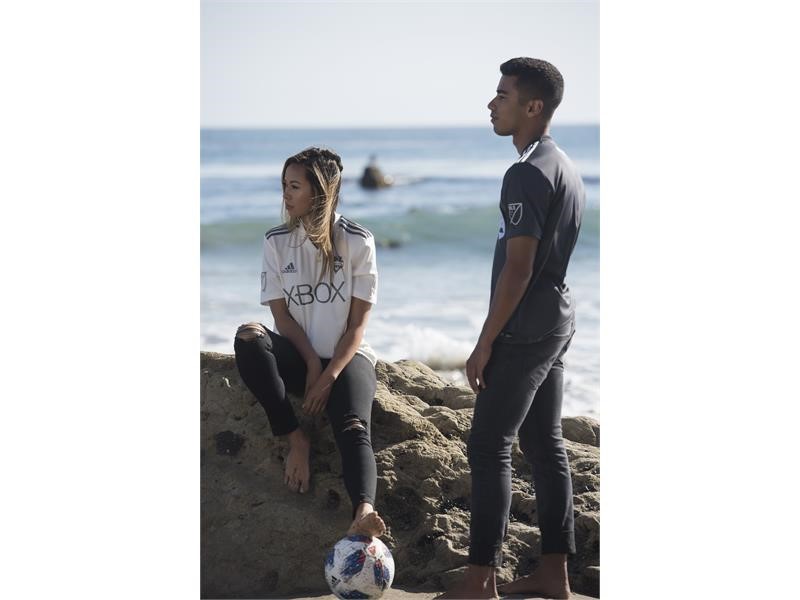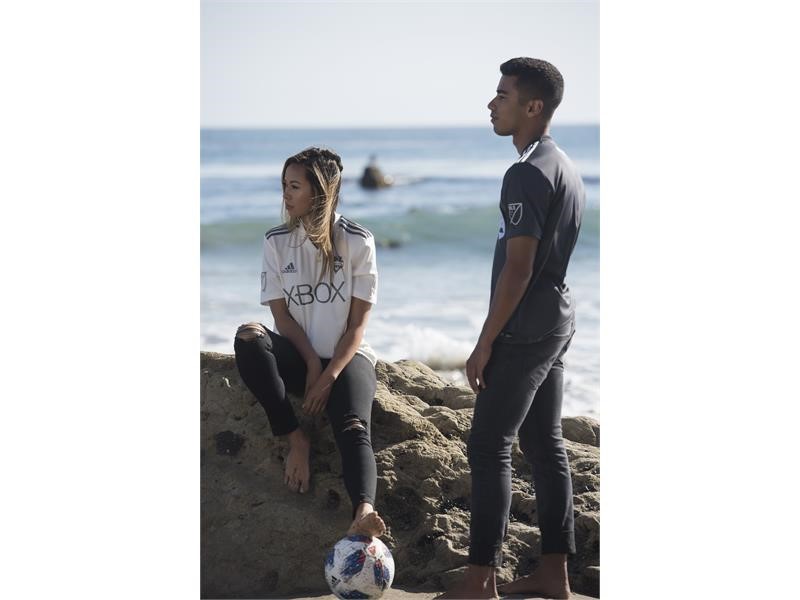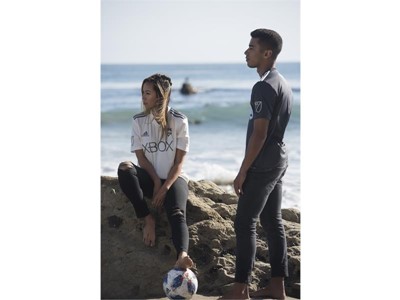 Parley jerseys will be exclusively worn by all MLS teams playing on Earth Day weekend, April 20-22
The kits are made using upcycled plastic waste intercepted on beaches and in coastal communities
adidas, Major League Soccer and Parley for the Oceans are expanding their efforts to raise awareness and inspire action around the harmful impact of marine plastic pollution by creating full customized uniforms built of technical yarns made using Parley Ocean Plastic™.
This year's partnership, in conjunction with MLS WORKS Greener Goals, is part of the League-wide efforts on and off the field to highlight MLS' commitment to environmental sustainability. All 23 teams will feature the adidas' MLS Parley kits during Earth Day weekend, Friday, April 20 through Sunday, April 22. 
"We are proud to continue to build upon our collaborative efforts with MLS and Parley for the Oceans to inspire creative solutions for protecting the world's oceans," said Ernesto Bruce, Sr. Director of adidas Soccer. "We believe in the innovative partnership we have forged and hope that these kits made using Parley Ocean Plastic inspire the soccer community to join us in preserving our precious environment."
adidas and MLS first partnered with Parley for the Oceans with the introduction of the first MLS Parley jerseys in 2017 when four MLS clubs – New York City FC, Orlando City SC, LA Galaxy and Seattle Sounders FC - donned these kits on Earth Day. The 2018 edition of the jerseys comes in two colorways, non-dye and carbon, differentiating the two teams in each game.
"In partnership with adidas, we're excited to bring the MLS Parley kits to all 23 clubs as part of this season's MLS WORKS Greener Goals initiative," said JoAnn Neale, Chief Administrative & Social Responsibility Officer for Major League Soccer. "MLS is committed to reducing our carbon footprint and raising awareness about environmental issues, including plastic pollution. We're proud to support Parley for the Oceans and encourage the soccer community to create a cleaner, healthier environment."
Each product is crafted using Parley Ocean Plastic™ upcycled from plastic intercepted on beaches and in coastal communities.  Once collected, the original plastic source is reworked into technical fibers that can then be repurposed for use in either apparel or footwear. To commemorate this unique process of repurposing plastic debris, and the greater mission behind it, the message "For the Oceans" is featured in the inside of the neck tape detailing, and each club's name is featured on the back-neck.
"Creating change and playing soccer feels very similar. You strategize, you dive into the game and give everything you have. That's why you never truly lose. You just get better and better. And suddenly victory is yours, as if it is the most normal thing in life", says Cyrill Gutsch, Founder of Parley for the Oceans. " The good thing with this partnership: with all 23 Major League Soccer teams flying our jerseys, the Oceans always win!"
Since the announcement of the adidas and Parley partnership in April 2015, the focus of the collaboration is the brand's commitment to implement the Parley A.I.R. strategy (Avoid, Intercept, Redesign). As a part of "Redesign", adidas is committed to increasing the use of eco-innovative materials such as Parley Ocean Plastic™ in its products as a replacement for virgin plastic and a symbol and catalyst for longer-term change. The partnership is also dedicated to setting new industry standards with a focus on creativity and collaboration.
In addition to checking out this gear in-person at all the MLS matches across the nation, fans will be able to see the new kits during the local and nationally-televised games across the weekend (schedule available
here
).