Luis Suárez
forward- Liverpool FC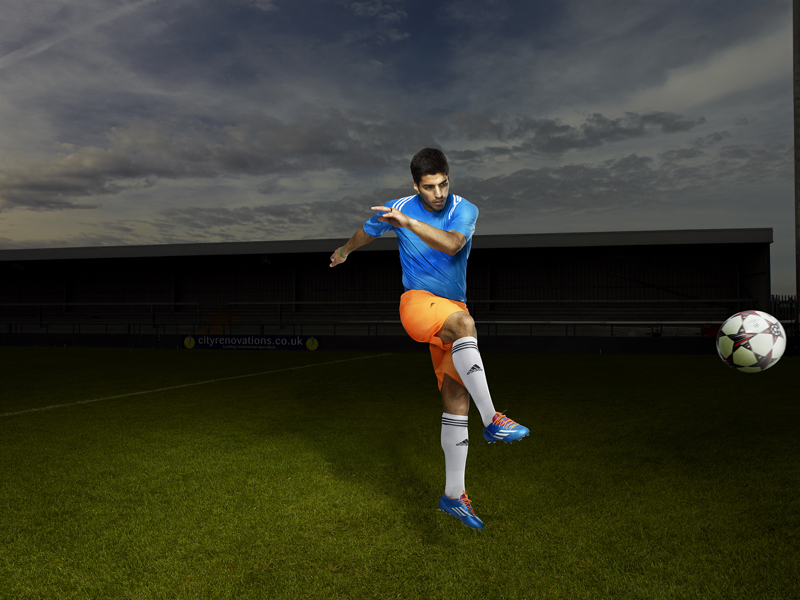 Luis Alberto Suárez Díaz (born 24 January 1987) is a Uruguayan footballer who plays for Premier League clubLiverpool and the Uruguayan national team.

At age of 19, Suárez moved to the Netherlands to play for Groningen in the Eredivisie. Suárez transferred to Ajax in 2007. In 2008–09 he was named club Player of the Year.

The following year he was named the club captain, led the Eredivisie in scoring with 35 goals in 33 games and was namedDutch Footballer of the Year. He scored 49 goals in all competitions and Ajax won the KNVB Cup. In the 2010–11 season he scored his one hundredth Ajax goal and joined an elite group of players from the club, including Johan Cruyff, Marco van Basten and Dennis Bergkamp, to do so.

In January 2011, Suárez transferred to Liverpool for €26.5 million (£22.8 million). During his partial season at Liverpool, Suárez helped the club move from twelfth in the league in mid-January to finish sixth at the end of the season. In February 2012 Suárez won his first trophy with Liverpool, as they won the Football League Cup. On 26 October 2013 he scored his fourth Premiership hat-trick for the club, making him the most frequent scorer of hat-tricks in Premier League history (one every 20.3 games).
contacts
Johanna Vargas

Communication Manager Outdoor

Germany

johanna.vargas@adidas.com

49 9132 84 76212