Metro Olympic Giveaway Ts&Cs - 2nd August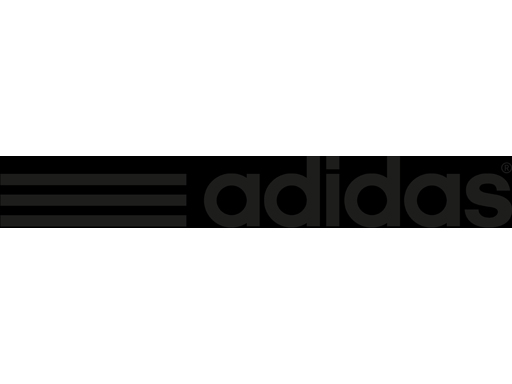 TERMS AND CONDITIONS – Secret Event 2 August 2012The Mega & Current Volt Magazine Party
1. Acceptance of these terms and conditions is a condition of entry and the entry instructions form part of these terms and conditions. By entering into the Competition you (and your parent or legal guardians if applicable) agree to be legally bound by these terms and conditions. The Promoter reserves the right, at its discretion, to exclude entrants and/or the winners if he/she does not comply with any of these terms and conditions.
2. The Competition is open to all UK residents excluding employees of the Promoter, its associated companies, families, agencies or any other persons to whom they are professionally connected. Entrants must be at least 18 years of age at the time of entry. Proof of age may be required.
3. To enter the Competition, any time between 0700 and 1300 on Thursday 2 August 2012 entrants must: (i) 'follow' @adidasUK on Twitter; (ii) tweet a picture of your most stylish adidas look; and (iii) include @adidasUK and #takethestage in the qualifying tweet. Internet or Wi-Fi access is required.
4. No purchase necessary.
5. One entry per Twitter account. If more than one entry is received only the first entry will be accepted. Any entry made using false or dishonest information will be disqualified.
6. Any entries not meeting the above criteria and the specific terms of entry for the Competition shall be invalid. The Promoter will not be liable for any entries which are not received or which are corrupted for any reason.
7. The Promoter's decision will be final and binding and no correspondence will be entered into.
8. There will be five (5) prize winners who will each win (i) two (2) The Mega and Current Volt Magazine Party tickets ("Event Tickets"), for the winner and one (1) guest, to attend a secret and unique adidas event in East London on Thursday 2 August 2012 ("Event"). Guests must be at least 18 year of age. Proof of age may be required. Exact Event details to be confirmed by the Promoter at a later date; and (ii) four (4) free drinks per person (subject to availability and at the discretion of the Promoter).
9. Winners and their guests will be required at their own cost to meet at adidas London 2012 Lounge, Westfield, Stratford, London ("Collection Point") (map will be provided) at 1830 on Thursday 2 August (or at such other time or location as notified by the Promoter). Winners and guests will be transported by the Promoter (or their agents) from the Collection Point to the Event. For the avoidance of doubt, adidas will not be liable for any costs or expenses incurred by winners or their guests when travelling to the Collection Point or from the Event.
10. The Promoter reserves the right to substitute the prize with a prize of equal or greater value in the event that the prize described above cannot be provided to a winner.
11. The Promoter will select the winners from the 10 best qualifying tweets from all correctly completed and submitted entries on or around 1400 on Thursday 2 August 2012 and the Promoter will notify the winners within 1 hour of the prize draw via the winners' Twitter accounts. The winners will be asked to provide a telephone number and email address which will be used by the Promoter to contact the winners. On such contact, the winners will be required to provide their name and postal address.If a winner cannot be contacted, fails to confirm acceptance of the prize within 1 hour of being notified or cannot make use of the prize for any reason, the Promoter reserves the right to select an alternative winner.
12. The Promoter accepts no responsibility for any disappointment incurred or suffered as a result of entry into the Competition.
13. Details of the winners' names and locations will be available between Friday 3 August 2012 and Wednesday 15 August 2012 by sending a stamped self-addressed envelope to adidas (UK) Limited, Customer Care, PO Box 1512, Chelmsford, Essex, CM1 3YB.
14. The prizes are non-transferable and no cash alternative will be given.
15. By entering the Competition, you agree that if you are chosen as a prize winner you will, and you will procure that your guest will, allow the Promoter to use your name, photograph, video, voice recording and general location for publicity, news and promotional purposes in any and all media during this and any future promotions or advertising.
16. Entrants to the Competition can retract their submitted entry by ceasing to be a follower of @adidasUK on Twitter.
17. The Promoter shall not be responsible or liable for any expenses incurred by the winners or their guests, over and above the prizes offered above (including, without limitation, food, drink, accommodation and travel expenses).
18. The Promoter reserves the right to change, alter or withdraw the Competition at any time.
19. Competition winners agree not to sell, offer to sell or use their prize for any commercial or promotional purpose (including placing their prize on an internet auction site).
20. The Promoter has the right to refuse any Competition entry from any individual if their Twitter account contains material which is offensive (including the use of foul language) or defamatory, or incites and/or promotes violence or hatred or which discriminates, threatens or infringes the rights of third parties, or which the Promoter deems in its sole discretion is otherwise unacceptable.
21. Competition winners participate in and use their prize at their own risk. To the maximum extent permitted by law, the Promoter shall not be liable for any claims or actions of any kind whatsoever for damages or losses to persons and property which may be sustained in connection with the receipt, ownership and/or use of any Competition prize.
22. By entering the competition, you agree and you will procure that your chosen guest will agree to treat as strictly confidential at all times all information, including without limitation the identity of Event participants and the Event location, which relates to or is connected with the Event and/or the Promoter's activities and/or any member of the adidas Group's activities and which is disclosed by the Promoter to you, whether directly or indirectly, orally in writing, or which is obtained by you before, at, or after the Event (Confidential Information), and you agree that you shall: (i) not use any Confidential Information other than for the purposes of your Event participation; (ii) not disclose any Confidential Information to any third party (including without limitation via any social networking site, website or blog) other than in respect of any necessary disclosure made by you in good faith to a third party at the Event pursuant to your Event participation; (iii) not permit or procure any third party to act on or use any Confidential Information (whether or not such third parties are aware of such Confidential Information) except in relation to your Event participation; (iv) not use, copy, reproduce or exploit (in whole or in part) the Confidential Information in any way whatsoever; (v) protect the commercial interests of the Promoter and shall take the same precautions to protect the Confidential Information as a careful and prudent person would be expected to employ for its own confidential information; and (vi) use your best endeavours to protect the Confidential Information from unauthorised use, harm, theft, exploitation, manipulation, modification, interference and/or misuse.
23. The Promoter will use the information which you provide or which we obtain from our dealings with you, to administer the Competition. They may also use it to tell you about their products and offers, and for market research including analysis and development of their products and customer relationships. If you do not wish the Promoter to use your information for such purpose, then please indicate this by ceasing to be a follower of [@adidasUK] on Twitter or email
[customercareuk@adidas.com.].
24. If any of these terms and conditions are found by a competent court or other competent authority to be void or unenforceable, that term or condition shall be deemed to be deleted and the remaining terms and conditions shall continue in full force and effect.
25. These terms and conditions shall be governed and construed in accordance with the laws of England and Wales. Any dispute arising is subject to the exclusive jurisdiction of the courts of England and Wales.
Promoter: adidas (UK) Limited, The adidas Centre, Pepper Road, Hazel Grove, Stockport, SK7 5SA;
contacts
adidas UK & Ireland

Press Office

United Kingdom

0207 670 2700