TERMS AND CONDITIONS – @adidasUK signed Lions poster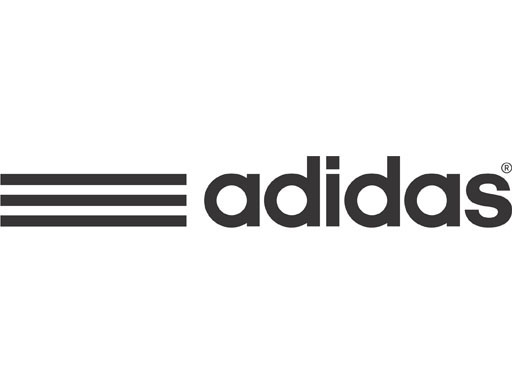 1. Acceptance of these terms and conditions is a condition of entry and the entry instructions form part of these terms and conditions. By entering into the Competition you agree to be legally bound by these terms and conditions. The Promoter reserves the right, at its discretion, to exclude entrants and/or the winner and/or guest if he/she does not comply with any of these terms and conditions.
2. The Competition is open to all UK residents excluding employees of the Promoter, its associated companies, families, agencies or any other persons to whom they are professionally connected.
3. To enter the Competition, any time between 12pm on 21 June 2013 and 12pm on 22 June 2013 entrants must: (i) 'follow' or already follow @adidasUK on Twitter; and (ii) retweet the designated @adidasUK competition tweet as instructed. Internet or Wi-Fi access is required.
4. No purchase necessary.
5. One entry per Twitter account. If more than one entry is received only the first entry will be accepted. Any entry made using false or dishonest information will be disqualified.
6. Any entries not meeting the above criteria and the specific terms of entry for the Competition shall be invalid. The Promoter will not be liable for any entries which are not received or which are corrupted for any reason.
7. The Promoter's decision will be final and binding and no correspondence will be entered into.
8. There will be one prize winner who will win a British and Irish Lions poster signed by selected members of the team.
9. The Promoter reserves the right to substitute the prize with a prize of equal or greater value in the event that the prize described above cannot be provided to a winner.
10. The Promoter will select the winner at random from all correctly submitted entries on or around 22 June 2013 and the Promoter will notify the winner via their respective Twitter account on or around 23 June 2013. On such contact, the winner may be required to provide additional information as requested by the Promoter. If the winner cannot be contacted, fails to confirm acceptance of the prize within 4 hours of being notified or cannot make use of the prize for any reason, the Promoter reserves the right to select an alternative winner.
11. The Promoter accepts no responsibility for any disappointment incurred or suffered as a result of entry into the Competition.
12. Details of the winner's name and location will be available between 23rd June 2013 and 30th June 2013 by sending a stamped self-addressed envelope to adidas (UK) Limited, Customer Care, PO Box 1512, Chelmsford, Essex, CM1 3YB.
13. The Promoter will liaise with the winner regarding delivery of the prize.
14. The prizes are non-transferable and no cash alternative will be given.
15. By entering the Competition, you agree that if you are chosen as a prize winner you will allow the Promoter to use your name, photograph, video, voice recording and general location for publicity, news and promotional purposes in any and all media during this and any future promotions or advertising.
16. Entrants to the Competition can retract their submitted entry by ceasing to be a follower of @adidasUK on Twitter.
17. The Promoter shall not be responsible or liable for any expenses incurred by the winner or their guest over and above the prizes offered above.
18. The Promoter reserves the right to change, alter or withdraw the Competition at any time.
19. The Competition winner agrees and shall procure that their guest agrees not to sell, offer to sell or use their prize for any commercial or promotional purpose (including placing their prize on an internet auction site).
20. The Promoter has the right to refuse any Competition entry from any individual if their Twitter account contains material which is offensive (including the use of foul language) or defamatory, or incites and/or promotes violence or hatred or which discriminates, threatens or infringes the rights of third parties, or which the Promoter deems in its sole discretion is otherwise unacceptable.
21. The Competition winner and guest participate in and use the prize at their own risk. To the maximum extent permitted by law, the Promoter shall not be liable for any claims or actions of any kind whatsoever for damages or losses to persons and property which may be sustained in connection with the receipt, ownership and/or use of any Competition prize.
22. The Promoter will use the information which you provide or which we obtain from our dealings with you, to administer the Competition. They may also use it to tell you about their products and offers, and for market research including analysis and development of their products and customer relationships. If you do not wish the Promoter to use your information for such purpose, then please indicate this by ceasing to be a follower of @adidasUK on Twitter or email [customercareuk@adidas.com.].
23. If any of these terms and conditions are found by a competent court or other competent authority to be void or unenforceable, that term or condition shall be deemed to be deleted and the remaining terms and conditions shall continue in full force and effect.
24. These terms and conditions shall be governed and construed in accordance with the laws of England and Wales.

Any dispute arising is subject to the exclusive jurisdiction of the courts of England and Wales.
contacts
adidas UK Customer Care -

-

United Kingdom

customercareuk@adidas.com

00800 37 87 47 37