adidas Originals SS14 Men's LookBook
Spring/Summer 2014
Herzogenaurach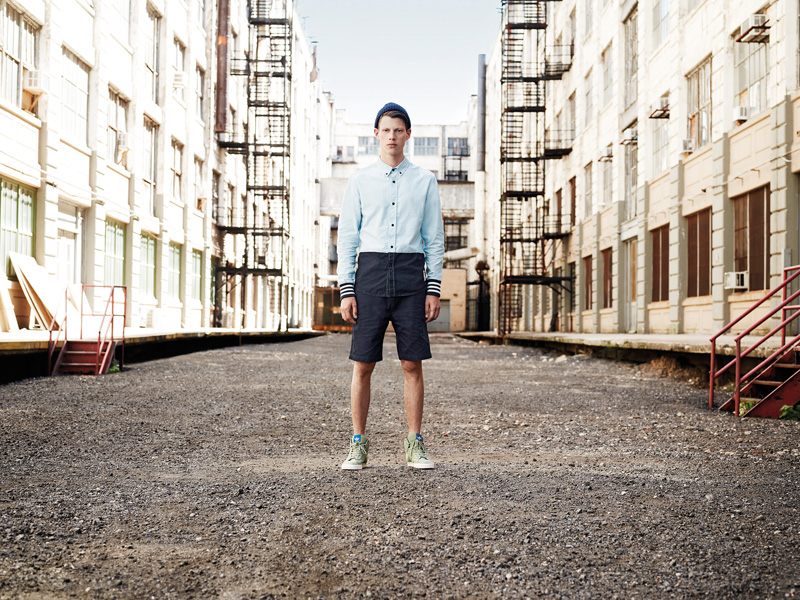 adidas Originals is looking to the future. 40 years of the 3-Stripes mark has crafted a legacy of pioneer spirit and creative vision. For 2014, by digging into its extensive archives of Originals DNA with a firm focus on the road ahead, the collection presents a bold retrospective on a symbol of contemporary sportswear that also lays the pathway for creations to come.

The 'Running and Basketball thru the ages' series reflects upon Originals' legacy in the two sports, bringing iconic creations from four decades into the present day as well as the sporting legends that they helped to create, laying the path for new legends to be found as well.

Beyond the reflection, however, is the Originals spirit of progression. The Originals heritage itself becomes a tool; a catalyst for creativity, reimagining classic shoes in bold new materials and designs.

Elsewhere, new menswear lines present diverse, contemporary collections with a strong focus on the future. adidas Originals' unbreakable ties to street cultures are blended with current trends and a modern perspective, resulting in a distinctly Original interpretation of casual, contemporary fashion.

From the athletes who depended on Originals' pioneering creativity to stay on top of their game to the youth cultures that have made 3-Stripes mark their uniform, the adidas Originals story is one that is intrinsically tied to the people that live its message. This season celebrates each of those stories as vital steps in a journey. Underpinned by a refreshing passion for progression in 2014, today that Original journey continues to push forward. It's what we've always done – the same 3-Stripes mark with a new perspective.
contacts
Leila Fataar

Senior Global PR Manager

Germany

+49 9132 84 4512