adidas Celebrates the Birth of the Next Generation of Brazilian Superstars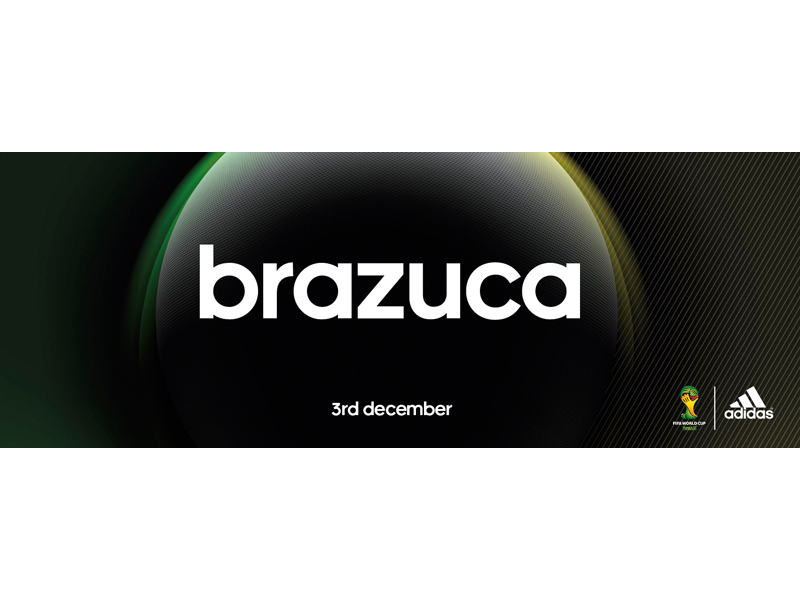 Herzogenaurach / Rio de Janeiro
- adidas have announced that every baby born in Brazil tomorrow Tuesday 3rd December, the day of the 2014 FIFA World Cup Brazil™ ball launch, will be given the special chance to receive an adidas brazuca ball.
There is a famous proverb in Brazil; 'all Brazilian children are born with a football at their feet' and in the build-up to the 2014 FIFA World Cup Brazil™, adidas will make this proverb a reality. adidas Brazil today launch "Eu sou brazuca" meaning "I am brazuca" where all children born in the country on December 3rd 2013 will be entitled to receive a brazuca ball.
A series of "pop up nursery" distribution points have been created in the 12 FIFA World Cup™ host cities around Brazil to deliver the ball to newborns on the day, and parents, relatives and family friends will also be able to receive the ball on December 6th/7th by simply submitting the birth certificate. (
www.adidas.com.br/eusoubrazuca
)
adidas will unveil brazuca, the official 2014 FIFA World Cup Brazil™ match ball, tomorrow evening (3rd December 2100hrs local Rio time) with a spectacular 3D light projection launch event held at the iconic Parque Lage in Rio de Janeiro.
brazuca was named back in September 2012 following a public vote in Brazil involving 1 million football fans; the name "brazuca" is an informal local term which means "Brazilian", or to describe the Brazilian way of life.
brazuca is available to purchase globally from Wednesday December 4th in selected adidas retail outlets, associated stockists and via
www.adidas.com/worldcup
. Join the adidas football conversation at
www.facebook.com/adidasfootball
or on Twitter:
@adidasfootball
#allin or nothing.
contacts
Alan McGarrie

Global PR and Social Director for Football

Germany

+49 9132 84 4686