Neuer looking to smash expectations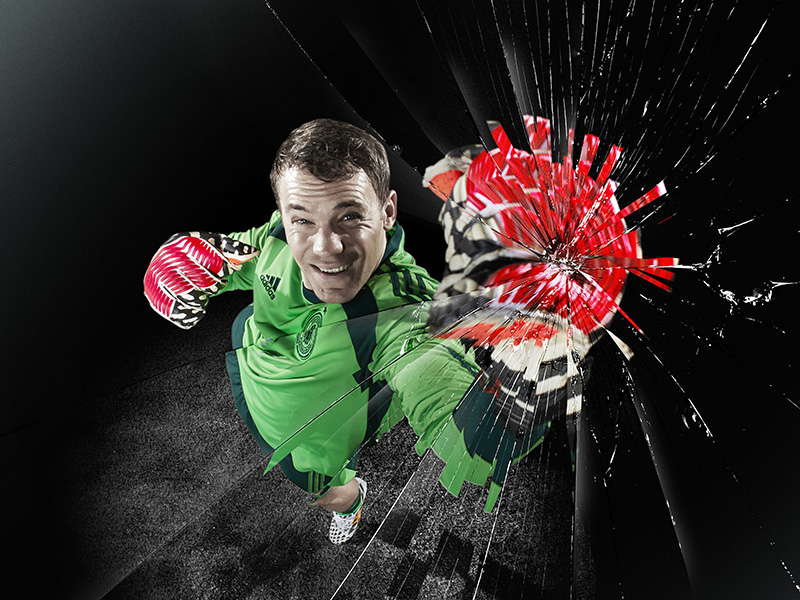 German goalkeeper Manuel Neuer is looking to smash expectations and claim the FIFA World Cup™ crown for Germany in Brazil this summer.

No team from outside South America has ever won the tournament on South American soil and Neuer, guardian of the German goal, is looking to change that.

This picture, taken as part of the adidas allin or nothing campaign, illustrates the unstoppable commitment and power, that will be driving the German team towards its goal this Summer.

The allin or nothing campaign from adidas is all about challenging the world's best footballers to seize their opportunity at the World Cup™. It is a provocative and bold campaign that underlines the fierce determination of players who refuse to let anything stand between them and the trophy.

Commenting on the image, Manuel Neuer said, "Some people say that it is not possible for a European team to win the trophy in Brazil. I believe we have the pace, power and potential in our squad to prove them wrong."


contacts
Alan McGarrie

Global PR and Social Director for Football

Germany

+49 9132 84 4686

Paulo Oliveira

Football Global PR team

Germany

paulo.oliveira@externals.adidas-group.com

+49 171 1069 152