Parceria com a Parley for the Oceans estreia nos modelos adidas Originals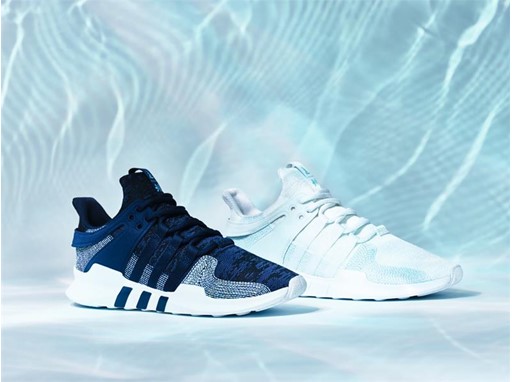 Dos mares para as ruas. adidas Originals e Parley chega ao Brasil com o objetivo de promover a conscientização sobre a poluição dos oceanos
Com os mesmos valores de autenticidade, originalidade e criatividade, adidas Originals se une pela primeira vez com a Parley for the Oceans (iniciativa voltada à conscientização, preservação e limpeza dos oceanos), para apresentar o ecologicamente consciente EQT Support ADV Parley.
Vivendo em áreas urbanas, nossa preocupação com a saúde dos oceanos é facilmente negligenciada, e o novo lançamento busca criar uma mudança na forma como encaramos a poluição dos oceanos.
Feitos parcialmente com Parley Ocean Plastic™, resíduo plástico retirado das praias e comunidades costeiras, interceptado antes de atingir o oceano, o novo EQT Support ADV Parley surge nas versões azul marinho e branco, celebrando o renascimento de um tênis que simboliza o essencialismo e um estado de espírito progressivo para o bem maior do nosso planeta.
A Parley for the Oceans é uma rede global para criadores, pensadores e líderes trabalharem juntos na conscientização sobre a beleza e a fragilidade dos nossos oceanos e para colaborarem em projetos que podem impedir sua destruição. A Parley foi criada para acelerar o processo de mudança nas pessoas, aproximando-as dos cuidados que devemos ter com o planeta. Sua causa vai além da comunidade tradicional de ambientalistas e conservacionistas, e o objetivo da colaboração com adidas Originals é o de envolver aqueles que podem ampliar o movimento de aprendizado e evolução.
Com numerações do 37 ao 44, e pelo valor de R$699,99, o
EQT Support ADV Parley
poderá ser encontrado nas lojas adidas Originals da Rua Oscar Freire, 678, do Shopping Eldorado (ambas em São Paulo) e da Rua Garcia D'Ávila, 66 (Rio de Janeiro), além do e-commerce da marca (
www.adidas.com.br
) no dia 14 de outubro.
contacts
Nathália Paulossi

adidas Originals

Brazil

nathalia.paulossi@presspass.com.br

55 11 3064 2144