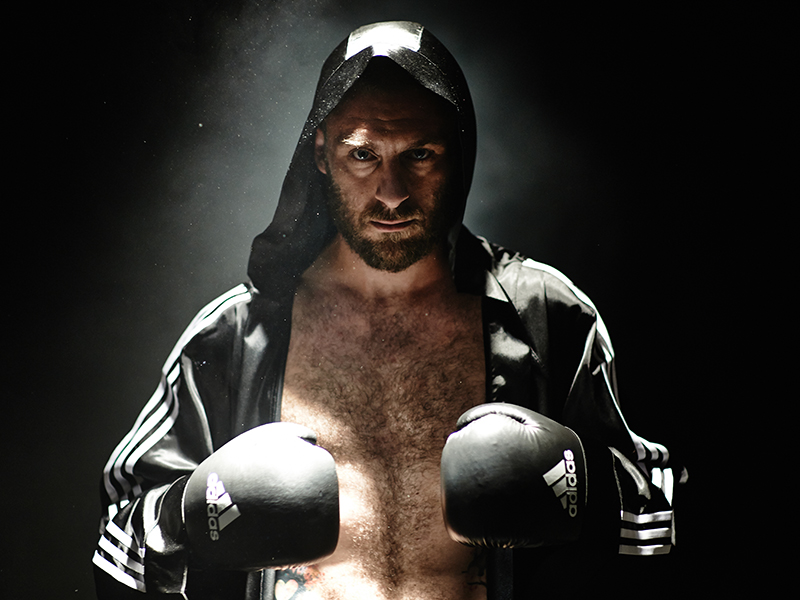 Italian midfielder Daniele De Rossi prepares for World Cup challenge in a picture created by adidas

Italy's Daniele De Rossi is ready to face the fight of his life in Brazil.

The thirty year old is one of the fiercest competitors in all of World football. Many have written off Italy's chances in Brazil, but the battling midfielder is unwilling to let any game go without a fight. This sentiment has been brought to life in this new photo from adidas.

The photograph casts De Rossi as a boxer getting ready to enter the ring. It is a role perfect for one of the most combative players in all of World Football. The image, part of the adidas all in or nothing FIFA World Cup™ campaign, represents the fact that De Rossi is ready to fight tooth and nail for his team in Brazil.

The all in or nothing campaign from adidas is about challenging the world's best footballers to seize their opportunity at the World Cup™. It is a provocative and bold campaign that celebrates the players able to defy the pressure and give everything they have on the world's biggest stage.

Commenting on the image, De Rossi said, "The World Cup is the biggest fight of a player's career. The field in Brazil will be a battleground where half measures won't be good enough".
contacts
Alan McGarrie

Global PR and Social Director for Football

Germany

+49 9132 84 4686

Paulo Oliveira

Football Global PR team

Germany

paulo.oliveira@externals.adidas-group.com

+49 171 1069 152