adidas Originals LookBook
06/06/2013
Fall/Winter 2013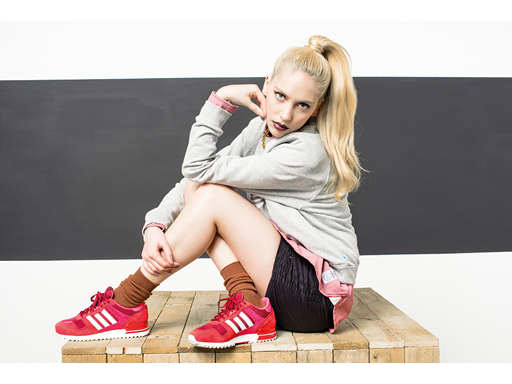 Trends die. That zebra print shirt you've been rocking for the past month may one day be an endangered species. Style, however, is a constant.

True, original style takes years to craft and hone. It can completely reinvent itself and still remain classic. It can simultaneously touch on the past and reach for the future. It cannot be replicated.

The adidas Originals fall/winter 13 collection was not just made in one season; it has been developed over the past 65 years, from when the brand first tumbled forth into this world. It seeks to preserve decades of style while embracing the new.

Contemporary running shoes are juxtaposed with a basketball range inspired by the colour schemes of sports teams and icons from the 90s who shaped the streets back in the day.

The women's collection straddles high fashion and the grungy trendsetters stomping the streets of London. Jeremy Scott inspired sneaker wedges are paired with oversized parka jackets and understated beanies. Tartan staples and Nordic knitwear complete the collection, creating a classic look.

Meanwhile, the men's collection sees an aggressive twist on the preppy look, with chinos being paired with bomber jackets, hoodie-on-hoodie combinations and sports-inspired winter boots. The key is layering – staying warm while maintaining a look that can make it on the street.

Instore from 1 July 2013.
contacts
Leila Fataar

Senior Global PR Manager

Germany

+49 9132 84 4512