NBA "Big Logo" Holiday Collection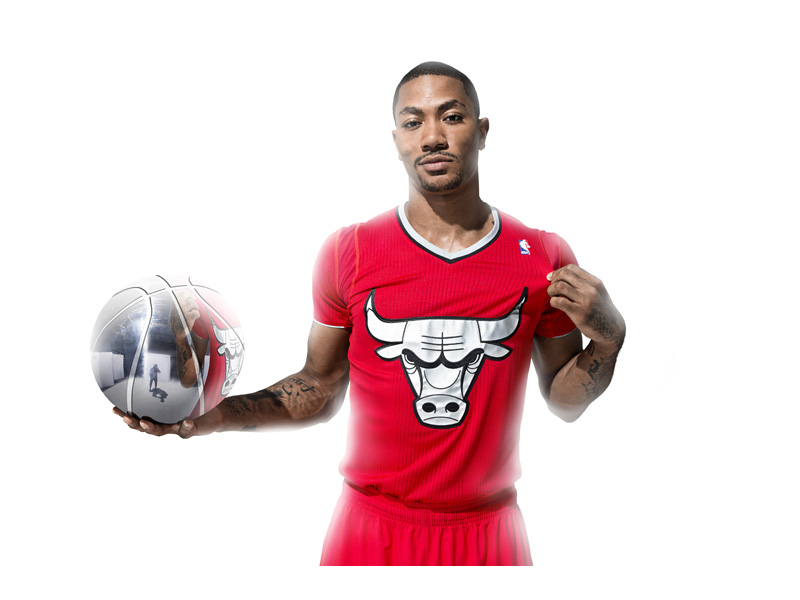 OVERVIEW
This season, adidas and the NBA continue the annual Christmas Day uniform program with the all-new "BIG Logo" Holiday Collection. Designed by adidas, the collection features uniforms with bold, oversized team logos as well as special holiday-inspired warm-up jackets and shooting shirts that will be worn on Dec. 25 to capture the fan excitement, on-court intensity and big stage of the Christmas Day games.
"BIG LOGO" UNIFORM DESIGN
· Each uniform features oversized team logos in a BIG reflective chrome color scheme as the focal point on a team-colored short-sleeve uniform
· Reflective team logos are a nod to the bright lights and decorations of the holiday season
· To complete the NBA "BIG Logo" uniform, the jersey is paired with an ultra-lightweight stretch woven short that offers maximum ventilation
· Shorts feature reflective, chrome piping for added style
HOLIDAY SWEATER WARM-UP JACKET & SHOOTING SHIRT
· Warm-up jackets and shooting shirts feature a print graphic pattern inspired by knit holiday sweaters
· Team letter logos on the front chest and BIG team logos on the back are both made of soft textured chenille patches
· Christmas Day warm-up jackets and shooting shirts celebrate the spirit of the holidays while adding a unique element to the traditional apparel
· Warm-up jackets are limited edition and will only be worn by players on Christmas Day
CHRISTMAS DAY GAME SCHEDULE
· Chicago Bulls at Brooklyn Nets – 12 p.m. ET on ESPN
· Oklahoma City Thunder at New York Knicks – 2:30 p.m. ET on ABC
· Miami HEAT at Los Angeles Lakers – 5 p.m. ET on ABC
· Houston Rockets at San Antonio Spurs – 8 p.m. ET on ESPN
· Los Angeles Clippers at Golden State Warriors – 10:30 p.m. ET on ESPN
AVAILABILITY
The adidas NBA "BIG Logo" Holiday Collecton is available at
NBAStore.com
.
contacts
Paul Jackiewicz

PR Manager Basketball

United States

paul.jackiewicz@adidas.com

+1 503 593 5316