Marcelo Diaz
Jugador Copa Mundial FIFA Brasil 2014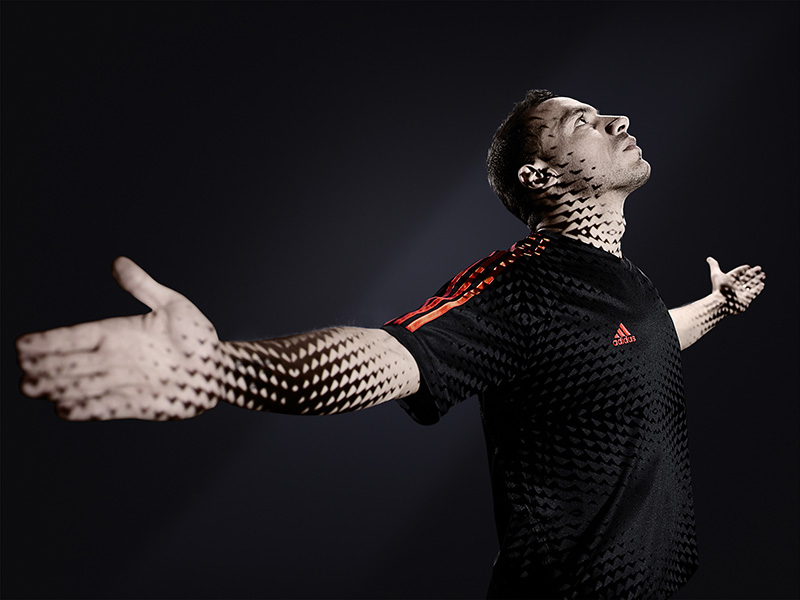 You're seen as the midfield brain of this Chile side. So what are you thinking about when it comes to this summer?

I wouldn't call myself 'the brain', but I am thinking about how to beat Spain and the Netherlands! Chile have got a tough group, but mentality of Chilean players has changed considerably over the last decade. Ten years ago our players would have looked at that group and thought "no chance". Now we know we will approach it with a positive mental attitude and really give our best. We know we've still got a chance of getting out of this group if we play at our very best.

You have a unity of purpose and strong team ethic under Argentine coach Jorge Sampaoli, it seems…

Yes. Our strong point is teamwork. We don't look to just let some star player excel, the team comes first, always. Our only problem as a side is that we can't meet up very often, so we lose precious working time. But our time together before the World Cup should concentrate the mind.

You played under Sampaoli during his exceptional run of success with Universidad de Chile.

Yes, so I know him well and we work very effectively together. He is a strong guy and very intelligent, very thoughtful, which is what this Chile team needed. He has got us playing in the right style, the one that works best for Chilean players.

It's quite reminiscent of Marcelo Bielsa's style – tough, hard pressing, and very, very fast indeed…

It is. Biesla was a similar manager and he set out a way of playing that we all enjoyed. We had a poor spell under Claudio Borghi, but Sampaoli has restored the old ways. We press sides as hard as we can off the ball, and try to keep the ball when we have it and break fast, get forward and cause trouble to the opponent's defences.

You're certainly a master of possession: some people have even called you the Chilean Xavi…

There can't be a higher compliment for a midfielder who likes to keep the ball, because Xavi is the ultimate model for that. I've watched him play so many times and he makes it look so easy – which it isn't. if I could get close to his standard, it'd be a dream. He's the best player in the world in my position, no doubt about it.

And of course, you are set to go up against him in the group stages. How do you get out the group?

We can just play our own way. I may play a possession game and look for passes, but much of our game is based on speed and trying to disrupt the opposition. I don't think Spain and Holland will enjoy playing against our players, because it gives you no time to think. I think we can beat one or both sides and get out of this group, then cause some trouble in the knockout rounds. We shouldn't be underrated.

But you need to keep your discipline too, as the side has got a tendency to pick up cards and have players sent off.

A problem with playing at the tempo we do is that you give away fouls, so we need to be careful and sensible throughout the World Cup. We don't want to have players getting suspended for big games.

Could a little bit of Brazilian local knowledge help you out, too? After all, South American sides always win South American World Cups…

It's possible. We are on our own continent. A lot of Chile fans will be coming over to Brazil to support us. The heat and climate may be a bit more difficult for the Europeans. We will certainly feel at home – we've played in Brazil many times before and the country is very familiar to us. The local fans won't want another South American team to do well, but we need to ignore that or use it in our favour.

Would you fancy like to meet Brazil in the next round, which would happen if one side wins their group and the other comes second in theirs?

Well, on one hand it is a difficult game and a game that we'd be underdogs in. But on the other hand, if we won against Brazil in Brazil, we would be heroes forever at home, because that result would be huge. So I'd say to bring it on!

How has it been switching from Chilean domestic football to playing at Basel in Switzerland?

The change to Basel wasn't easy for me. I was having a great time with Universidad de Chile, it was amazing, and I was doing very well. It was a big change coming to Basel. I needed to adapt, I couldn't speak the language. But now I am very happy here. I am a good part of the team and I like Switzerland.

It's quite a contrasting country to Chile though, right?

South American football is crazier and more passionate, whereas the Swiss are maybe a bit more sensible. But I'm enjoying it, it's been good for me. And it's a great country, great for me and my family to live in.

The Chile side seems to have a great camaraderie and friendship running through it, that must be great for morale.

It does, it is all built on friendship and respect and that's something I prize highly in my personal life.The attention of fans and press is fine but it isn't fundamental in my life, I just want to have a good time and be happy with my family, my friends, and my teammates. At the moment that is all going well and it makes me very happy.

How do you rate the Swiss side's chances in this World Cup – they look like they've got their best team for decades?

So the Swiss players keep telling me. I have watched them play and followed their fortunes while living here, and I have to agree – they are a very good team indeed these days. They have a great manager, and they have added some real flair and attacking ability to their traditional qualities like organization and discipline. For me, they're not far behind the Germany or Belgium side – they might surprise people this summer. I see them getting out their group.

Which other South American sides can cause an upset in Brazil?

They are all strong. People will talk about Brazil and Argentina, but as well as us there is Uruguay and Colombia. Uruguay have a mean defence and they have Suarez, Cavani and Forlan to get the goals. And the Colombians have a really dynamic side – they are raring to go, because they've not been to a World Cup in a very long time. Their side is packed with talent and the European sides should look out if they face them.

You're a sociable guy and have said you'd like to go into TV when you finish football…

I would! I like journalism, so I think I'll study that when I finish. TV, a newspaper or a radio station, I think. My dream is to have my own TV show, so who knows.

Will you be socialising with the Chile fans on Twitter this summer?

Yes. I love meeting fans and Chileans – both online and in person. I'll pose for a photo any time and hopefully we can make the supporters very happy in the summer and get some pictures up on Twitter of us celebrating together! I tweet from @CHELODIAZ_21 and will be taking some pictures of my teammates out in Brazil, for sure.
contactos
Jessica Pazos

Director of Publishing - adidas Latin America

Panama

jessica.pazos@adidas-group.com

+ 507 377 33 34