Abel Aguilar
Jugador Copa Mundial FIFA Brasil 2014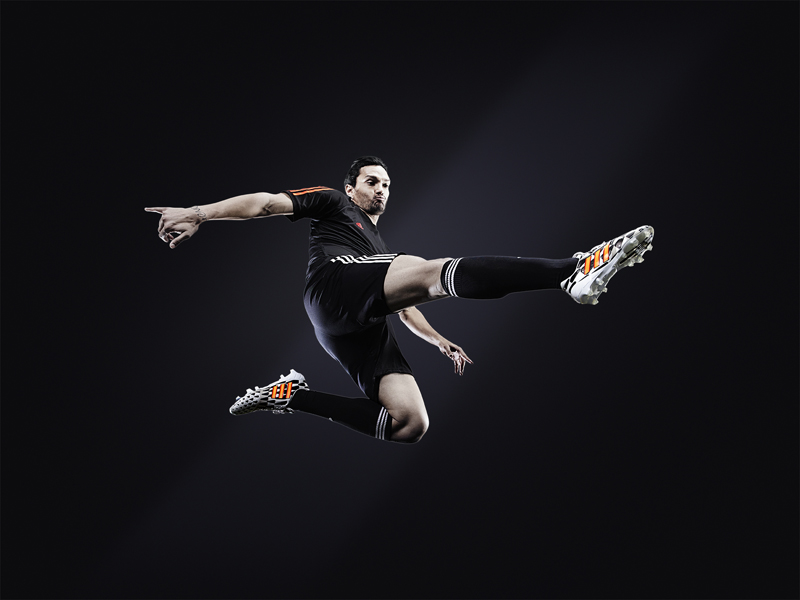 It seems very strange that a football nation as strong as Colombia haven't been at a World Cup for 16 long years…

It is really odd, and it is not good enough for a country with as much talent as we have. Colombia have always been tough opponents for any team, you can ask any side in South America that, and I think you'll find that South Americans are all very surprised that Colombia haven't made it to a tournaments, too. It's not good enough really, and so we now have to put it right, by putting on a real show in Brazil this summer.

How much of a personal triumph is this for you, to play at a World Cup. You've waited a long time…

It is the ultimate. I am 29, I have been in the Colombia side for a decade, I've played a lot of games. Sometimes you wonder whether you are ever going to get your chance to play in the ultimate tournament. When we didn't qualify in 2010 I was very, very disappointed. I thought my chance was gone. Now I can take it, and it is a dream.

Previous Colombia squads have often been full of divisions, which is part of the reason you've been absent from the World Cup scene for a while. What has changed?

Since Jose Pekerman took over, we are a more stable side. We are more unified, we fight for each other. We keep our Colombian philosophy, we keep hold of the football and play the right way. But I think we added some steel to the team. We did very well in qualifying – we got through the group excellently and were only two points below Argentina. If we can keep that going at the main tournament we will be very happy indeed. It is our chance to make the country proud.

The team seems more concentrated now than it ever was…

Yes. The boss has had us working with psychologists, all kinds of ways of improving the team mentality, and I think it has worked. We want to keep a low profile at this World Cup and be known for our football.

Because of the negative way so many people look back on the Colombians at USA 1994?

Exactly. What happened with the shooting of Escobar was horrible, tragic, and a terrible way for people to be thinking about Colombia. We want to show that this is not what our great country is all about. We want to make a mark for positive reasons, and this World Cup is our chance to do that, and to make Colombians proud.

There has been a lot of worry over Falcao's fitness.

Yes but Colombia have got a lot of really excellent strikers as well as El Tigre. Of course it's great if he plays, but we also have Jackson Martinez, Teo Gutierrez, Dorlan Pabon and Carlos Bacca. The country is blessed with a lot of talent when it comes to putting the ball in the net so I think we can still score a lot of goals and put a lot of pressure on the opposition with any team we put out.

You play a slow pace as a team, but then sometimes switch the tempo dramatically to terrorise opponents…

It is a good style and one that Peckerman has encouraged in us. Sometimes you think Colombia are going nowhere with their possession and then suddenly – bang – the ball is in the back of the net. We've got a good, technical midfield and I'm very happy to be a part of that, it is a joy to play with my teammates.

James Rodriguez in particular is attracting a lot of compliments – what is he like to play with?

Hames is right at the centre of what we do and he is an extraordinary talent. He is certainly one of the best young players in the world and it is a pleasure to line up alongside him. Some compare him to Carlos Valderrama and are calling him 'El Nuevo Pibe' – the new kid, after Carlos, who was El Pibe. That's quite a compliment for him, but I think he is sensible enough to not get carried away with the hype and to simply carry on doing what he does best, playing football. But it's great for the nation to have a youngster that is so well regarded – it shows the Colombian game is on the up.

James has attracted comparisons to Cristiano Ronaldo as well as El Pibe. Is that too much too soon?

No, I think you can see him getting into that bracket. He has got it all – pace, power, skills, his control is fantastic, his shooting is very strong, his passion precise. There aren't many weak areas of his game, he is a true all rounder, and that gives us a real chance of scaring opponents. For me, at Monaco, he has shown he is the best young footballer playing in Europe at the moment.

You've faced him in the French league this season, playing for Toulouse…

Yes, and it's no fun, let me tell you. I'd much rather have Hames on my side than playing against me, that much is for sure. He can be one of Colombia's greatest players ever.

How much will the hot weather help Colombia. Brazil might seem a home from home…

It is true we love the heat. The hotter the better, let our opponents wilt! We like to have the football – possession is the law in the Colombian game – so we will hopefully force our rivals to do a lot of running, and they won't like that. But it is not exactly cold in Japan, or Greece, or Africa, where the Ivory Coast play, so we can't really see heat as an advantage. But it is where we like to play.

And being close to home will certainly help you psychologically, too, won't it?

It may well. A lot of Colombian players play in Europe and we are well aware of how tiring travelling is. Being on your own continent is an advantage, we can get together on home soil first, and the trip to Brazil is not long. That can help us. South American teams always do well in South American World Cups, and we want to keep that tradition alive in the group stages.

Your defence is looking strong at the moment, as well as you having great offensive outlets…

Yes. This is down to the coach, I believe. We are conceding far fewer goals than the teams of the last decade and that is making all the difference. We had seven clean sheets in qualifying and only let in 13 goals from 16 games. That's very good going. It's not just down to the defence either – we have a very good goalkeeper, Ospina, who gets us out of a lot of trouble. He's brilliant.

What would be a success for you at this tournament?

I really think we can actually win it. Why not? I'm told that getting through the round of 16 will be Colombia's best ever World Cup performance, so that has to be our minimum aim. But we want to go beyond that. We are very ambitious.

How do you rate your group opponents?

All of them have dangers. This is the best Japan side we have seen in a long while and they will have ambitions of going well into the tournament, to the quarter finals at least, just as we have. The Ivory Coast are very strong and very technical, and they have some excellent players, really big names. We have to be very wary of both these sides, because they both want to win the group. The Greek side are less favoured, but that is just how they like it. They were underdogs when they won Euro 2004. We cannot underrate anybody, we need to respect them all. But at the same time we must be confident. I think we're the best side in the group.

How will you relax at the tournament?

I'm a fairly laid back guy anyway so I am happy just resting and talking to my team mates, who are great people. We are a good unit and it will be good to spend some time with them in Brazil.


contactos
Jessica Pazos

Director of Publishing - adidas Latin America

Panama

jessica.pazos@adidas-group.com

+ 507 377 33 34