David Ospina
Jugador Copa Mundial FIFA Brasil 2014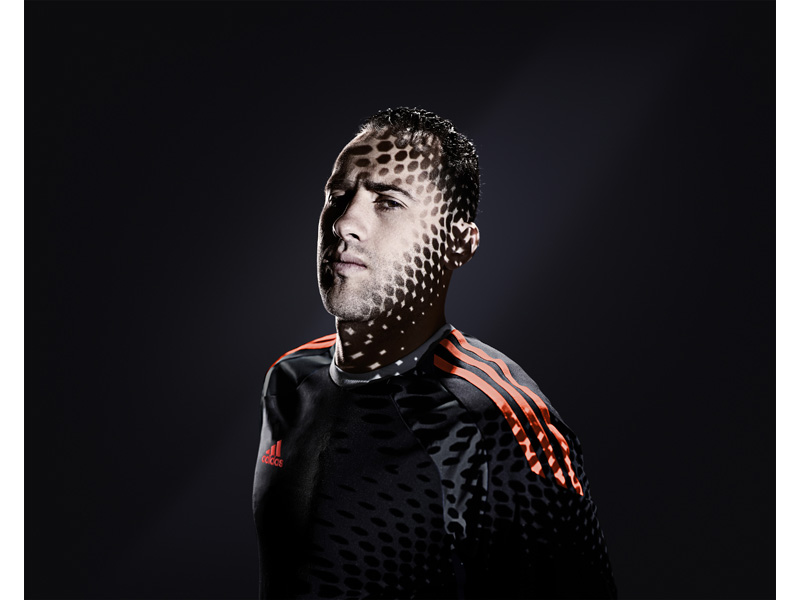 You were absolutely exceptional in qualifying, how much did you enjoy the campaign?

I loved every minute, and it is nice that people have noticed my good form. I feel like I have been playing very well for a number of years now, I have been settled in Nice and played well for the club since 2008, and it is great that I've brought that form into the national side too. The best is yet to come though, because I've wanted to play at a World Cup for my entire life, so to do so with Colombia this summer is beyond special. The whole country is very excited about it.

Many of your Colombia teammates have praised your form to us. What do you put it down to?

I have just worked hard at it. I'm not the world's tallest goalkeeper but I work hard and I put my body on the line where I have to. I have good reflexes and can get down to make saves quite quickly. I've also improved my positioning, my timing, when I come for the ball, and my kicking. But I keep working hard at it. You can always improve.

Do you think you might get your hands on the golden gloves then, for the tournament's best keeper?

If I did, I'd be happy, because it would mean hopefully that Colombia have lasted long enough in the tournament for my goalkeeping to becoming noticed. But I'm not going out there to try to win individual trophies. I'm going out to try and win the World Cup for Colombia.

You kept Argentina at bay in the qualifiers with some unbelievable saves, do you raise yourself for games like that?

That was one of my best performances, and when you are facing the attacking talents of the Argentines, you know as a goalkeeper that it is likely you will have a busy afternoon. It was a great game and hopefully I can have a few more like that at the World Cup, although you'd prefer to be a little bit less busy as a keeper.

It must be odd being one of Colombia's most experienced players, when you are still aged just 25…

It is, and to be getting towards nearly 50 caps already is amazing for me, I don't know where the time has gone. But I got into the team as a 20 year old, which is very young for a keeper, and luckily I've been able to hang on to my shirt. Now I want to wear it for another decade, if I can.

You could end up with 150 caps at that rate, breaking Carlos Valderrama's record quite easily.

I'll take it one game at a time, because you never know what's going to happen in football. But over 100 caps would be very nice and to get close to El Pibe's record would be something unbelievable – he is like a God in Colombia.

Who is the best goalkeeper at the 2014 World Cup, in your opinion?

There are a very many great goalkeepers, but I'd probably choose Manuel Neuer as the best. For me, he has everything a goalkeeper needs. He's a great shot stopper, he kicks well, his positioning is perfect, he commands his box. And he saves penalties better than anyone else. He also takes an unbelievably good penalty.

The group stages seem favourable with Japan, Ivory Coast and Greece on the agenda. Not too much for you to worry about there, do you think?

We are maybe narrow favourites to win the group. But we will not assume that we can beat these teams because they are all good. And I could name strikers in all those sides that are dangerous – I do my homework. Our defence, which is very good, will need to be switched on to keep them at bay, and then our forward line can hopefully do a good job.

The team seems unified behind Jose Pekerman, and are playing some very impressive football.

He has been very good for Colombian football. There is always ability in Colombia but sometimes the problem is harnessing it, and Peckerman has done that. In addition, he's got us playing as a proper team. We play decent possession football from the defence forward, and we are good on the counter attack, so I think we a danger to all other sides.

James Rodriguez in particular looks like he can cause some trouble in opposition defences?

Let me tell you, that boy can hit a football! I go up against him in training a lot, and it makes me grateful that he is on our team, not playing for anyone else. He is a great midfielder and this summer is a real stage for him to prove it. He can step up and become the successor to Carlos Valderrama that everyone is billing him as.

So can Colombia surprise everyone and win this trophy, or is that too much of an ask for you?

People probably aren't betting on us or discussing our chances around the world too much, but I think that suits us. We are maybe dark horses, because Colombia have not been at a World Cup for a long time, so nobody thinks that we are going to be winning it. But that suits us. If we can get out the group, win it, beat our round of 16 opponent, we can sneak up on everyone else. We like playing in South America and we have many good players. It shouldn't surprise anyone if we go a long way.

You'll inevitably be linked to a lot of big clubs if you have a great tournament, does the thought please you?

I'm very happy at Nice, and I'm not seeking a move away. I've been a long time in France and it's like a second home to me now. I arrived unable to speak French, and now I'm like a native. But as a footballer, you play wherever you are hired to play. So your options always have to be open.

How do you think that France will get on in this World Cup?

They are a very difficult team to predict. I know many of their players from playing in Ligue 1, and I face them every week. Talent wise, France has got no problems. They have some of the very best in the world – including their goalkeeper, Hugo Lloris, who I replaced at Nice. They have Ribery, Benzema, a great defence. But you just can't know which way things are going for France. They either seem to do very well or it's a bit of a disaster. I'd like them to do well, though, because I have many French friends in Nice. It'll be interesting to see if they can assert themselves as a power again.

Imagine it's the final and you're in a penalty shootout. Who would you least like to see lining up with the ball?

I think probably a Brazilian, because you can only imagine how much the Maracana will be barracking a Colombian goalkeeper if it was the World Cup final! So any of them would be pretty daunting. And Manuel Neuer wouldn't be great, either!

Will there be a lot of Colombians at the tournament?

I think an army of them will turn up. That should be very good for us, because it might give us the edge against our rivals in the groups. I hope they come in force and make us feel right at home.
contactos
Jessica Pazos

Director of Publishing - adidas Latin America

Panama

jessica.pazos@adidas-group.com

+ 507 377 33 34