adidas Announces Release Of FUTURECRAFT 4D, Officially Ushering In The Future Of Sport Performance Footwear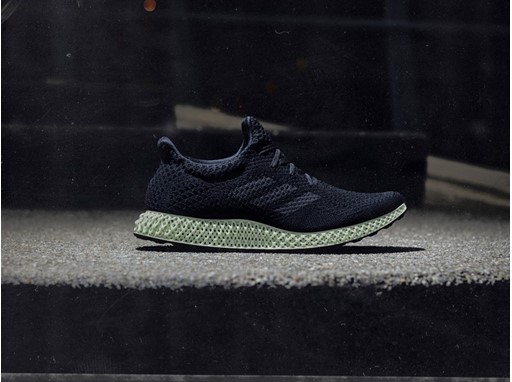 –FUTURECRAFT 4D is the world's first high performance footwear featuring midsoles crafted with light and oxygen–
–Its single-component midsoles are precisely tuned to provide controlled energy return –
–First unveiled in April 2017, FUTURECRAFT 4D will launch on January 18th –
New York, New York, January 12th, 2018 – Today, adidas announces the official release of FUTURECRAFT 4D, the world's first high performance running shoe featuring midsoles crafted with light and oxygen using Digital Light Synthesis.
FUTURECRAFT 4D is a fruition of adidas FUTURECRAFT - the brand's journey to define the future of craftsmanship through exploring new technology, design, and collaboration in order to provide the best for each athlete.
First unveiled in April 2017 as a proof of concept in limited numbers for friends and family, FUTURECRAFT 4D will launch on January 18th in the New York City area, through Consortium retailers KITH, Packer, and SNS.
Designed based on the brand's extensive library of athlete running data and crafted with CARBON's Digital Light Synthesis technology, the FUTURECRAFT 4D midsole is a single component featuring precisely engineered zones that addresses different needs of running such as propulsion, cushioning, stability, and comfort. The midsole comprises of over 20,000 struts that can be individually tuned to provide more control on energy return required for a specific function. These struts make up three key performance zones:
Heel Zone: Lattice geometry designed to optimized cushioning and absorb first heel impact.
Transition Zone: Seamless bridge design provides smoother heel to toe transition, with sidewalls supporting and guiding runner through gait cycle.
Forefoot Zone: Structure designed to propel runner forward.
In addition, the midsoles unique open structure allows the runner for enhanced breathability underfoot. Primeknit upper adds seamless comfort through a sock-like fit and engineered ventilation zones, while Continental outsoles provide optimal grip.
Ben Herath, VP Design for adidas Running, said:
"FUTURECRAFT 4D demonstrates the potential of Digital Light Synthesis in unlocking a new era in sport performance design. One driven by athlete data and incomparable precision to provide the best for the athletes, enabling them to make a difference in their run. This innovation changes how we design and free ourselves from limitations of the past. The possibilities of what we can now create with this technology to push the boundaries of performance is truly endless"
FUTURECRAFT 4D will launch on January 18th in the New York City area through Consortium retailers KITH, Packer, and SNS. The footwear is priced at 300 USD. For further information please visit adidas.com/futurecraft, or follow #futurecraft on twitter and instagram to join the conversation.
contacts
Caitlin Albaugh

Running PR

United States

caitlin.albaugh@adidas.com

971 234 4554