adidas Originals 'Artist in Residence' Showcase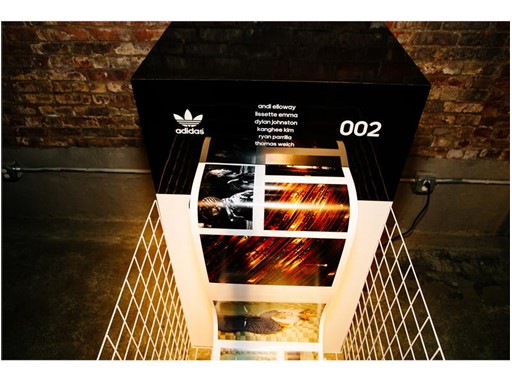 The adidas Originals store in SoHo continues its ongoing "Artist in Residence" program by transforming the basement space into a functioning art gallery hosting shows for a mix of local artists. This past month, a group of six young New York photographers: Andi Elloway, Lissette Emma, Dylan Johnston, Kanghee Kim, Ryan Parilla and Thomas Welch, were asked to use their craft to tell the story of the city as a creative force while using the spirit of the NMD as the epicenter for the project. A photography showcase was installed displaying completed work by the group of diverse photographers in the gallery space housed at the adidas Originals SoHo store. A ZINE of all of the artist's work is available for pick now at the adidas Originals store located at 115 Spring Street.
As a brand, adidas Originals takes pride in providing creatives with a platform to share their voice. As the activation space evolves in the coming months, the ambition is that this location will mature into a hub for local artists to showcase their pieces and grow their crafts together.
contacts
RaEsa Benjamin Wardle

Sports Style PR

United States

RaEsa.Benjamin-Wardle@adidas.com

212 352 6134

503 348 7367