adidas and The Prep Baseball Report Announce Partnership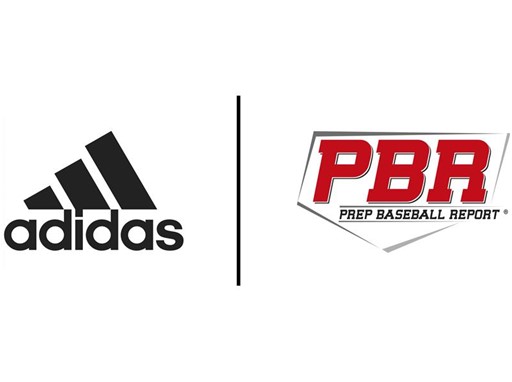 The Prep Baseball Report and adidas today announced they have entered into a multi-year partnership in which the Portland, Ore., based company will be the official athletic footwear, apparel and accessory brand of the Prep Baseball Report and Prep Baseball Events.

"adidas has a rich tradition in sports and a ton of momentum right now and we just knew that adidas was the right brand to partner with," said Sean Duncan, Executive Director of Prep Baseball Report. "The power of both brands allows us to accelerate the future of baseball and improve the opportunities for the game's next generation of kids."

The multi-year agreement begins on March 1st, 2017 and will run through the February 28, 2022. The new partnership creates a platform to provide kids visibility to high school, college and pro teams across a national footprint and allows the next generation of players to create their story and the future of baseball.

Since its inception in 2005, the Prep Baseball Report has evolved into one of the country's biggest and most respected independent scouting services, with a singular focus of providing comprehensive year-round coverage in every state they are in. The mission of the Prep Baseball Report is to scout and promote high school baseball and, ultimately, help prep athletes achieve their dreams of playing baseball at the next level.

"Our mission is to help athletes perform better, and adidas and the Prep Baseball Report have a shared vision for the future of baseball," said Aaron Kahn, Senior Director of adidas Baseball. "Over the next five years we'll bring our creativity, our collaborative efforts, and our best and most innovative and products to this partnership to provide kids with best opportunity and equipment they need for elite performance."

As part of partnership, adidas will provide thousands of kids with adidas footwear, apparel and equipment for events, showcases and tournaments and will collaborate with the Prep Baseball Report to further elevate the profile of Prep Baseball Report events. Additionally, the Prep Baseball Report will receive adidas' product & marketing expertise and the two will collaborate on marketing opportunities and the development and enhancement of youth baseball.

About Prep Baseball Report
The Prep Baseball Report is the No. 1 resource for high school baseball in each state they cover through their variety of events, boots-on-the-ground scouting staff, daily coverage, and multimedia platforms. Their multimedia platforms and events work in tandem, ultimately creating the most powerful source of high school baseball scouting coverage in each state. The Prep Baseball Report has more full-time scouts than any other independent amateur scouting company in the country. The Prep Baseball Report is currently in 33 states and Canada, each with a scouting director that focuses on the amateur talent in their territory. The Prep Baseball Report's hyper-local focus is augmented by its national scouting staff that focuses on the top national prospects in all prep classes. More than 800 colleges and pro teams subscribe to the Prep Baseball Report services. They run hundreds of stratified levels of events across the country, headlined by the Prep Baseball Report Future Games and the Super 60 Pro Showcase.

About adidas
adidas is a global designer, developer and marketer of athletic footwear, apparel and accessories with the mission to make all athletes better. adidas is the official uniform, footwear and apparel provider for more than 100 collegiate programs including Arizona State, Indiana, Kansas, Louisville, Miami, Mississippi State, Nebraska, North Carolina State and Texas A&M. adidas has marketing agreements with the National Basketball Association (NBA), National Football League (NFL), Major League Baseball (MLB), National Hockey League (NHL) and Major League Soccer (MLS).
contacts
Paul Murphy

Football, Baseball, Hockey PR

United States

971-234-4266