ADIDAS AND THE WOOLMARK COMPANY ANNOUNCE 'BEST IN CLASS' TEE RESERVED FOR AND EARNED BY TOP 2018 BOSTON MARATHON FINISHERS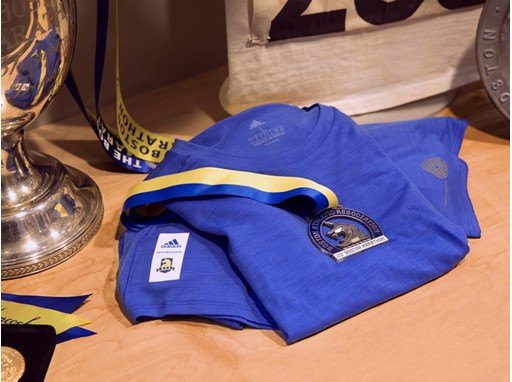 Exclusive Merino Wool Long-Sleeve to be Given to Top 20 Finishers Per Age Group
Partnership Explores Innovative New Product Applications Within Performance Market
Portland, Ore., March 1, 2018 – adidas, Boston Athletic Association (B.A.A.) and The Woolmark Company announce their partnership to create and gift the first Best in Class tee, which will be reserved only for the top 20 2018 Boston Marathon finishers per 13 age groups.
adidas and The Woolmark Company are partnering to develop innovative new product applications within the sports and performance market by applying the science and performance benefits of biodegradable Australian Merino wool to achieve breathability, temperature control and odor resistance. The Woolmark Company is taking an active role in educating internal adidas teams, connecting the brand with the wider wool supply chain and supporting business units on product innovation.
"Collaborating with an industry leader such as adidas allows us to showcase the natural benefits of Merino wool including thermo-regulation, anti-odor and movement in the context of cutting edge design and innovation," said Stuart McCullough, managing director of The Woolmark Company. "The relationship is testament to the versatility of Merino wool and the forward-thinking vision of the adidas product development team."
The Best in Class tee is made up of 75 percent Merino wool and 25 percent polyamide (nylon). The exclusive tees cannot be purchased and will be gifted the day after the Boston Marathon on April 17.
Breathability
Wool fibers are naturally breathable and absorb large quantities of moisture vapor and
allow it to evaporate, making garments feel less clingy and more comfortable.
Temperature Control
In contrast to synthetics, wool is an active fiber that reacts to changes in the body's temperature, keeping the wearer comfortable despite heat or cold.
Odor Resistance
Wool garments are odor resistant and absorb twice as much water vapor as cotton and
30 times as much as polyester – helping to keep the skin drier and prevent the build-up of sweat and bacteria. The unique chemical structure of wool enables it to lock away odors and only release them on washing.
Biodegradable
Wool is a natural and renewable resource and when disposed of, it decomposes in soil and releases valuable nutrients back into the earth.
To join the conversation, please use #BostonMarathon and #Woolmark on Twitter: @adidasrunning, @Woolmark and @BAA; and Instagram: @adidasrunning, @TheWoolmarkCompany and @BostonMarathon.
contacts
Caitlin Albaugh

Running PR

United States

caitlin.albaugh@adidas.com

971 234 4554