adidas and Wanderlust Announce Co-Branded Collection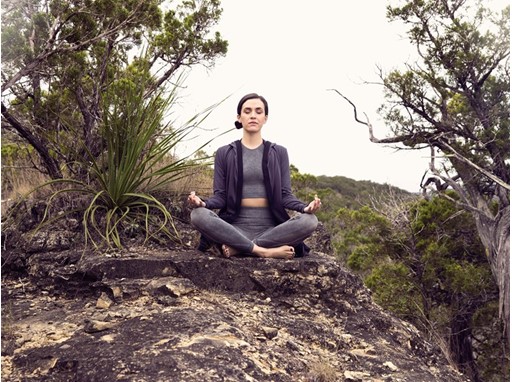 New York, NY (January 24, 2017)
– Today
adidas
, a global leader in the sporting goods industry, and
Wanderlust
, producer of the largest yoga lifestyle events in the world, introduce a new yoga and training apparel collection that meets every aspect of the Wanderlust lifestyle. This co-branded collection is the latest evolution of the multi-year partnership that began in February 2016.
adidas has collaborated with the experts at Wanderlust to design a performance collection that offers ultimate versatility, comfort and style allowing you to focus on your every move. The 42 piece collection includes bras, tanks, tights, graphic tees and cover-up items including pants and hoodies as well as a variety of accessories. With a color palette inspired by the active calm found in yoga practice, the line features meditative neutrals like grey and cream alongside pops of coral.
"We were inspired by the on-the-go lifestyle of our Wanderlust yogis, both on and off the mat," says Wanderlust co-CEO Sean Hoess. "We combined style and functionality with the phenomenal performance technology of adidas to create something entirely new. With this collection, we've made apparel that's truly as versatile as the Wanderlust experience requires."
The adidas x Wanderlust collection includes Warp Knit, a new seamless fabric that hugs the body and provides an increased range of motion during any workout. Mesh panels are integrated into the tanks and tights, helping to keep the whole body cool and dry.
"Our goal is to create products that enable modern female athletes to cultivate their best selves through sport and mindful living," says Kate Ridley, Vice President of adidas Training. "We worked closely with Wanderlust and their community to create a versatile collection that brings together the best of both brands – adidas' innovative technology and Wanderlust's yoga expertise."
The adidas x Wanderlust collection will be available starting January 24 at adidas.com, wanderlust.com, select adidas stores, Wanderlust Hollywood and all Wanderlust 2017 events. The collection ranges from $10 for the Wanderlust Gym Sackpack to $90 for the Wanderflow Warp Knit Tights.
In addition to the new co-branded collection, adidas will continue their presence and engagement with attendees at all festivals and 108 events as well as launch a new online media series through Wanderlust TV to help embed more sport in their days. The series will focus on how yoga can help with different activities including running, strength and focus.
contacts
Margaret Bourn

Women's PR

United States

margaret.bourn@adidas.com

+1 212-352-6129