adidas Digital Sports releases the first-ever Future/fit Forecast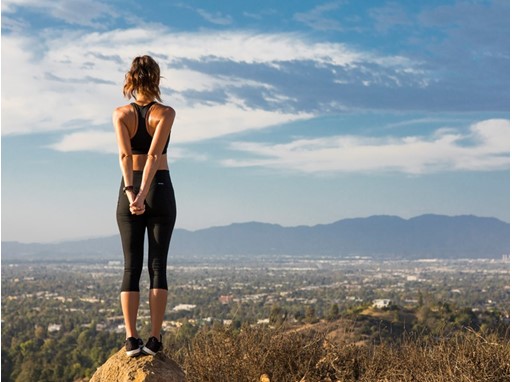 Forecast identifies forward-looking digital trends that will shape the future of health and fitness
Portland, Tuesday 14 March 2017 – adidas today shared its first-ever list of future digital trends in sport and fitness, revealing predictions about the human habits and behaviors expected to shape our approach to healthy living over the next few years. From human connections to rethinking how we use data as well as what is good and bad for us, the U.S. data behind the forecast, points to a future all about empowering a more individualized approach to fitness and self-care.
The 2017 Five Futures of Fit are:
The Connected You - We're starting to intuitively understand that our path to living a healthy life is not about looking at any one thing by itself, but balancing the whole while also delving into details of the interconnectedness of all we do and don't do. In the future, we'll be empowered with an integrated and holistic profile of our own data that will find the intersections across movement, mindset, rest, and nutrition, helping to guide us to our path to finding a sense of balance.
Social IRL – With human connection core to both mental and physical fitness, measuring our well-being will go beyond physical considerations, and social will become a key metric in gauging well-being, harnessing the power of online social networks to take those connections offline and inspire action, together.
Banishing Bad - Future technology will help redefine tomorrow's behaviors by helping people understand what works for them as individuals, making recommendations based off of a societal mean a thing of the past.
Humanizing Data - As technology and science advance, we will be able to put value on the collective benefits of movement, nutrition, rest and mindfulness, further encouraging positive behavior change by connecting your actions to the things you care about.
End of Experts - Gone will be the days when a doctor acts as sole information gatekeeper. Tomorrow we will come to appointments ready to be an equal partner in our own wellness management with intimate, researched knowledge about our health and well-being, and individualized hard data gathered from fitness and health-related apps and devices.
"Through our open source approach we've brought what we know about technology and sport and have partnered with leading experts across the key disciplines of sport, data, and behavior science to come up with the Future/fit Forecast. We've identified these five futures as the layers that will come together to create a healthy, fit you and world." Stacey Burr Head of Digital Sports
To identify the five futures, adidas analyzed how the intersection of digital technology with health and fitness is impacting wellness, conducting qualitative and quantitative research, working with industry experts, futurists, behavioral economists, as well as neuroscientists and sport practitioners. To validate the findings, adidas conducted the inaugural adidas Wellness Poll, surveying 3,000 US-based men and women of various activity levels aged 18-50, to reveal attitudes and behavior trends related to health and fitness. Active people were defined as those conducting 30 minutes or more of activity three or more days a week, while inactivity was defined as less than 30 minutes of daily activity per week.
contacts
Vinti Bhatnagar

United States

Vinti.Bhatnagar@adidas.com

212-352-6138