adidas Football Announces 7v7 Championship Series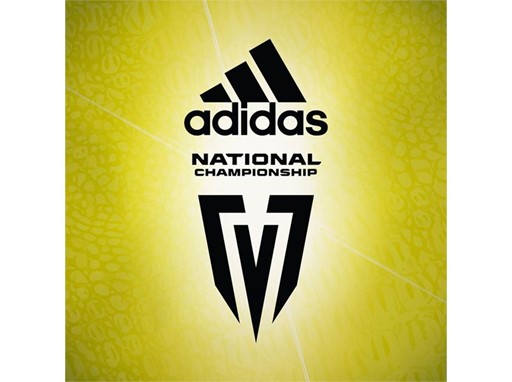 adidas Football Announces 7v7 Championship Series adidas today announced its inaugural 7v7 Football National Championship series. The 2017 invitational series will consist of East (Florida) and West (California) regional tournaments in February, culminating with a National Championship tournament in March (Nevada).
The nation's elite high school 7v7 clubs will be invited to compete in the adidas Football 7v7 Football National Championship series, including traditional powerhouses Midwest Boom (Chicago), South Florida Express (Miami), Ground Zero (Los Angeles).
To crown the champion, Coach Snoop, adidas Head of Football Development, will serve as the host of the National Championship tournament in Las Vegas, NV. Additionally, Coach Snoop will host an eight-team youth 7v7 football tournament on Saturday, March 4th that will include teams such as the Snoop All-stars, the number one and number two youth teams in the country, Team Tampa and Midwest Boom.
Key Dates:
East Regional – February 11th | Windermere High School, Windermere, FL
· 16 Teams from Florida, Georgia, North Carolina, Illinois, Tennessee, Texas – Single-day pool and bracket play tournament
West Regional – February 18th | Redondo High School, Redondo Beach, CA
· 16 teams from Arizona, California, Nevada, Oregon, Washington – Single-day pool and bracket play tournament
National Championship – March 4th – 5th | Desert Breeze Park, Las Vegas, NV
· 32 teams from across the nation – Pool play on Saturday, March 4th, bracket play on Sunday, March 5th
All teams are selected by invitation only and athletes participating in the events will play a minimum of 4 games. All participating teams will receive adidas Football custom uniforms, exclusive limited edition cleats, gloves and accessories.
The regional and championship tournaments will be supported by All American Games, the New Jersey based high school and youth focused sports marketing company that owns and operates the U.S. Army All-American Bowl, the National Combine at the U.S. Army All-American Bowl and the Football University camps. All American Games' player development talent evaluators also will be onsite at the tournaments looking for future athletes that will play in the U.S. Army All-American Bowl or participate in the National Combine.
About adidas
adidas develops high-performance and lightweight footwear, apparel and accessories for some of the greatest athletes and teams including more than 100 collegiate programs such as Arizona State, Louisville, Miami, Mississippi State, Nebraska, North Carolina State, Texas A&M and NFL stars Aaron Rodgers of the Green Bay Packers, Dak Prescott of the Dallas Cowboys, DeAndre Hopkins of the Houston Texans, Von Miller of the Denver Broncos, DeMarco Murray of the Tennessee Titans, Josh Norman of the Washington Redskins and Eric Berry of the Kansas City Chiefs.
About Coach Snoop Dogg:
An entertainment icon and with more than 20 years in the business, Snoop Dogg continues to pave the way in the entertainment industry, serving as a mentor to many new and established artists. Snoop Dogg has sold more than 35 million albums worldwide – he has reigned for more than two decades as an unparalleled musical force who has raised the bar as an entertainer and globally recognized innovator. Snoop's successful incarnations within music, film & TV, the Snoop Youth Football League (SYFL), fashion, brands and technology continues to set him apart as the consummate cultural icon, entrepreneur and philanthropist.
contacts
Paul Murphy

Football, Baseball, Hockey PR

United States

971-234-4266