adidas Originals – 70s Apparel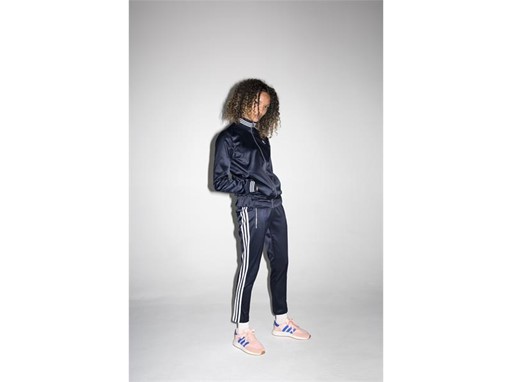 Half a century ago, the adidas Originals Three Stripe Tracksuit first hit stores and defined the look of 1970s sportswear by bringing athleticism to the streets. To celebrate, adidas Originals will reissue this vintage classic in a faithful reproduction of the original tracksuit.
To further honor the icon, the Originals design team turned their attentions to the indie streets of London to create a celebratory "remixed" collection. Building on authentic cues from the archives, the range combines purist 70s design with contemporary materials, progressive fits and unconventional color executions to create a modernized take on archetypal classic retro silhouettes. All pieces are then finished with the three-stripes rib tape motif, unifying the collection with the ultimate stamp of quality on an uncompromised Original tribute.
In Stores April 2017
contacts
Tessa van Bergen

PR Coordinator

United States

tessa.vanbergen@externals.adidas.com

212 352 6140