03-JUN-2016

Herzogenaurach
adidas Originals Announces Update and Additional Cities in the United States and Western Europe to the adidas Confirmed Sneaker Reservation App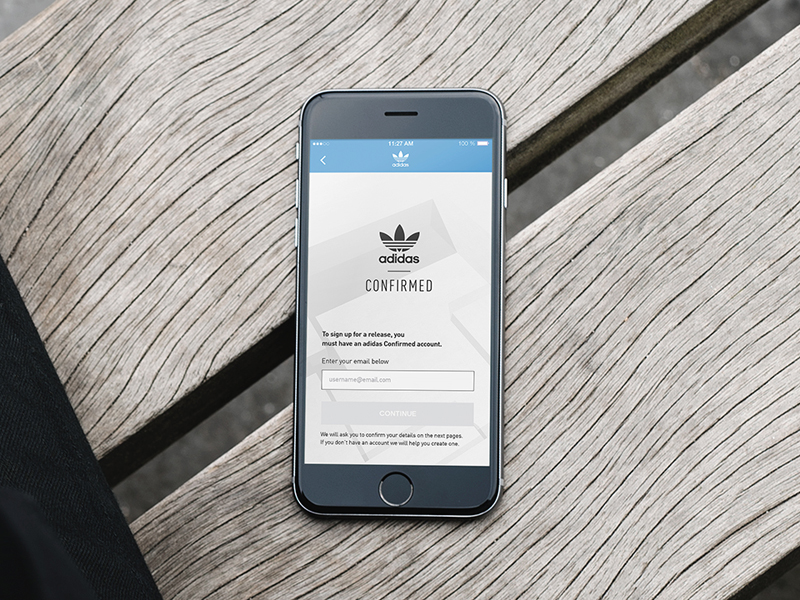 adidas Originals announces an update to adidas Confirmed, the mobile app that allows consumers to reserve the most anticipated adidas sneaker releases.
Providing the consumer with the most immediate and personal way to access the best of adidas, this latest update sees the addition of nine US cities including Atlanta, Las Vegas, Miami and San Francisco, as well as expansion to Western Europe with access in London, Berlin and Milan. These cities join New York City, Chicago and Los Angeles, which were part of the initial launch of the sneaker reservation app.
"As a result of the overwhelming success from the initial launch of adidas Confirmed, and a desire to make sneaker releases fair for everyone, we are updating the app with new design and additional cities." says Arthur Hoeld, General Manager, adidas Originals. "We are always looking at how we can exceed our customers expectations and provide the most seamless and innovative solutions for sneakerheads."
Completely redesigned with the consumer in mind, the app allows users to reserve the most anticipated adidas Originals products, including adidas Originals by Kanye West and NMD, through the ease of a single click on their smartphone. Once signed up the user will gain instant access to the reservation system and can stay up to date with news about additional cities and future product drops available via adidas Confirmed.
How CONFIRMED works:
Step 1: Register for a release by creating an adidas Originals account and selecting a preferred size.
Step 2: The consumer will receive a push notification when reservations open, then tap the button to check availability of preferred size and size range.
Step 3: When a successful reservation confirmation is received via the app, the consumer will be notified of the time and store pick up location.
Step 4: Go to the designated location to complete purchase and pick up the product.
Connecting with consumers at the most personal level, adidas Confirmed provides a systematic, streamlined and safer purchasing process for the most sought after and highly anticipated adidas products.
adidas CONFIRMED is available June 2nd, 2016 on the Apple App Store and Google Play Store.
About adidas Originals
Inspired by the rich sporting heritage of adidas – one of the world's leading sports brands and a global designer and developer of athletic footwear and apparel ­­– adidas Originals is a lifestyle brand founded in 2001. With the adidas archive at its foundation, adidas Originals continues to evolve the brand's legacy through its commitment to product innovation and its ability to filter the creativity and courage found on courts and sporting arenas through the lens of contemporary youth culture. Marked by the iconic Trefoil logo that was first used in 1972 and championed by those that continue to shape and define creative culture, adidas Originals continues to lead the way as the pioneering sportswear brand for the street.
contacts
RaEsa Benjamin Wardle

Sports Style PR

United States

RaEsa.Benjamin-Wardle@adidas.com

212 352 6134

503 348 7367