SUBSCRIBE TO RSS FEED

XML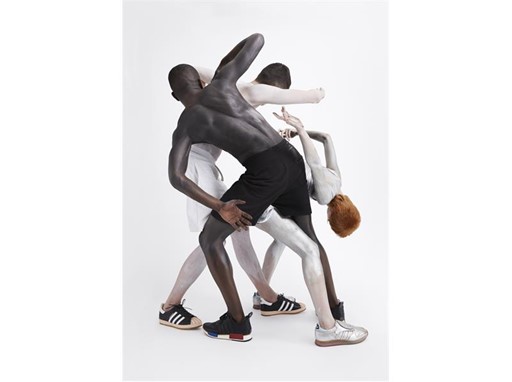 - Handmade in Tokyo -
- New artisanal explorations -
- Exclusive color schemes -
- Footwear to last a lifetime -
(Herzogenaurach, Germany and Tokyo, Japan March 2018) adidas and Hender Scheme worked together on one of the standout collaborations of 2017 – paying tribute to three iconic models from the Originals back catalogue. This spring, adidas continues its journey with the Tokyo-based label; elevating the collaboration to new and unexplored levels.
Hender Scheme builds upscale and enduring leather goods. Founded in 2010 by Ryo Kashiwazaki – the brand has built an international reputation for creating beautiful, handmade homages to iconic sneakers. Each shoe ruminates upon the relationship between the aesthetics of contemporary casual Design and the artisanal methods and practices of more traditional footwear making.
This year's iteration of the partnership challenges Hender Scheme to re-approach the same three modern classics – the Superstar, Micropacer and NMD R1 – and bridge the gap between Hender Scheme's identity and the original versions of the adidas silhouettes.
Until now, every one of Hender Scheme's manual industrial products has been manufactured in the label's signature tanned leather and only ever made available to its loyal devotees in a natural or all black colorway. Besides revisiting the three models in traditional tanned leather once again, Hender Scheme steps beyond its established color palette for the first time, taking inspiration from the iconic adidas models.
The Micropacer receives classic silver outerlay and red and blue accents, while the NMD R1 arrives in black with blue and red plugs; sharing clear similarity with the first version of the shoe that had sneakerheads queueing around blocks all over the world. The Superstar is delivered with a black upper and three distinctive white stripes. Three Styles from three different eras of adidas' illustrious history that – through color and subtle references – are placed closer to their original contexts.
This ranks highly among the most exciting collaborations adidas has ever taken part in. Meticulous attention to detail and unwavering focus on craftsmanship result in something truly timeless. The leather on the uppers gradually age while the hammer in soles are fully replaceable, meaning the shoes improve in appearance with time and could last the owner a lifetime.
Handmade in Tokyo, this collaboration rethinks the relationship between casual, performance and premium footwear.
Complete and utter collector's items.
General Release: March 16th, 2018
Details Superstar HS (CI9812)
Naturally tanned leather upper and lining
Leather/Rubber mix outsole
Nails on the outsole as size indicator
Hand-crafted by Hender Scheme, Tokyo
1st lace leather / 2nd lace Cotton
Size Run: US 5 – 11*
Retail Price: $900
Details Micropacer HS (CI9813)
Naturally tanned leather upper and lining
Leather/Rubber mix outsole
Nails on the outsole as size indicator
Hand-crafted by Hender Scheme, Tokyo
No padometer inside the tongue
1st lace leather / 2nd lace Cotton
Size Run: US 5 – 11*
Retail Price: $950
Details NMD R_1 HS (CI9814)
Naturally tanned leather upper and lining
Leather/Rubber mix outsole
Nails on the outsole as size indicator
Hand-crafted by Hender Scheme, Tokyo
1st lace leather / 2nd lace Cotton
Size Run: US 5 – 11*
Retail Price: $1,000
Details Superstar HS (CJ5744)
Naturally tanned leather upper dyed black with iconic three white stripes
Leather/Rubber mix outsole
Nails on the outsole as size indicator
Hand-crafted by Hender Scheme, Tokyo
1st lace leather / 2nd lace Cotton
Size Run: US 5 – 11*
Retail Price: $900
Details Micropacer HS (CJ5745)
Naturally tanned leather upper and lining
Silver color-up with red and blue accents on the sole
Leather/Rubber mix outsole
Nails on the outsole as size indicator
Hand-crafted by Hender Scheme, Tokyo
No padometer inside the tongue
1st lace leather / 2nd lace Cotton
Size Run: US 5 – 11*
Retail Price: $950
Details NMD R_1 HS (CJ5746)
Naturally tanned leather upper and lining dyed black
NMD Plugs in red and blue
Leather/Rubber mix outsole
Nails on the outsole as size indicator
Hand-crafted by Hender Scheme, Tokyo
1st lace leather / 2nd lace Cotton
Size Run: US 5 – 11*
Retail Price: $1,000
* Size Conversion Chart: Hender Scheme vs. Regular UK & US sizes

HS Size 1

HS Size 3

HS Size 5

HS Size 7

UK 4.5 | US 5

UK 6.5 | US 7

UK 8.5 | US 9

UK 10.5 | US 11

23.0cm

25.0cm

27.0cm

29.0cm




HS Size 2

HS Size 4

HS Size 6

UK 5.5 | US 6

UK 7.5 | US 8

UK 9.5 | US 10

24.0cm

26.0cm

28.0cm