SUBSCRIBE TO RSS FEED

XML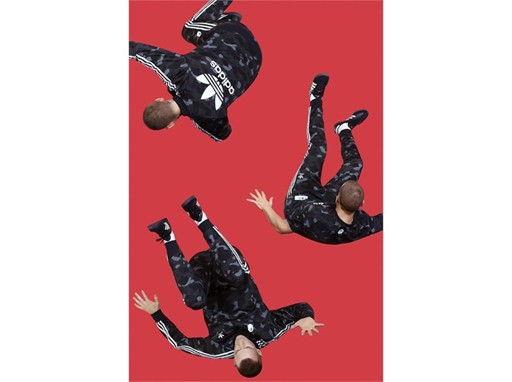 Camouflage, Colors and Culture:
adidas Originals x A BATHING APE® FW18
This year's relaunch of the adicolor range culminates in a team-up with the OG Japanese streetwear institution, A BATHING APE®
The capsule collection takes the form of co-branded track tops, track pants and tees, each sporting a colorful take on the classic BAPE® '1st Camo' pattern
A Bathing Ape® hails from the heart of Tokyo, one of the world's leading fashion hubs. Founded in 1993, the brand has remained a globally-renowned symbol of streetwear culture for more than 25 years. In that time, it has produced many iconic designs and instantly-recognizable motifs: from the BAPE STA™ footwear styles to the SHARK HOODIE sweatshirt; from the APE HEAD logo to the BAPE® CAMO pattern.
BAPE®'s distinctive elements make for a harmonious collaboration with adidas adicolor, one that fuses bold streetwear iconography to bright sportswear color. First launched a decade before BAPE® in 1983, the adicolor concept has always acted as a platform for vibrant self-expression, told through a palette of bright, block colors.
The capsule is comprised of timeless adidas apparel style featuring all-over prints based on the BAPE® 1st CAMO. Each item is available in four tonal, adicolor camo colorways created exclusively by adidas and BAPE®: red, black, blue and the original green. Co-branding is as bold as the colors, with large adidas trefoil logos calling to mind a golden age of the hip-hop scene that BAPE® often draws influence from. The APE HEAD logo is also prominently featured, an instantly-recognizable symbol of streetwear royalty. Finally, the more minimal adicolor x BAPE® label found on the hem is a reminder to the wearer that in their hands is a coming together of two seminal – and colorful – icons from sport and street culture.
adidas adicolor A BATHING APE® collection will be available for purchase on July 28th, 2018.