adidas Soccer Athletes Surprise NY Fans on Hunt for World Cup Victory Box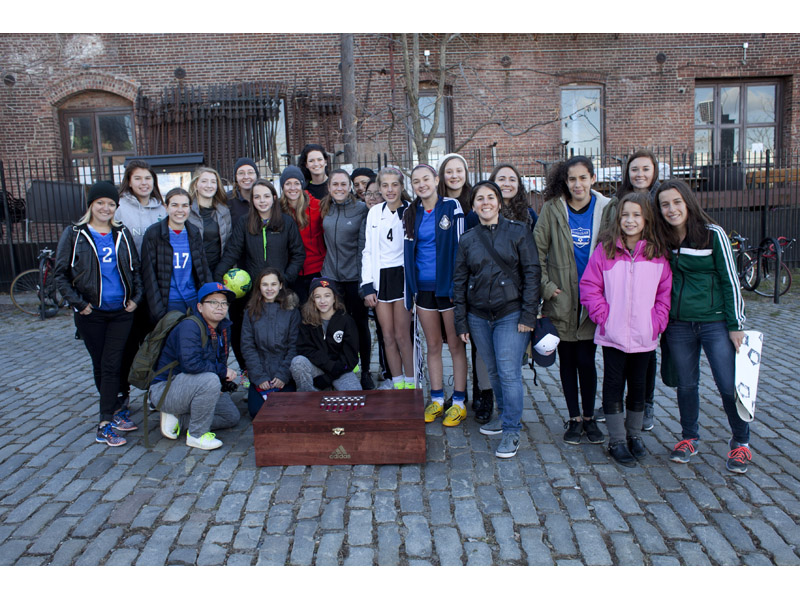 Still celebrating their monumental win at the Women's World Cup, adidas athletes Heather O'Reilly and Becky Sauerbrunn gave lucky New Yorkers a chance to take home their very own replica of the Victory Box adidas gifted them while they were in town for BlazerCon this Saturday.
After a week of clues over the athletes' social channels (here, here and here), more than 30 fans showed up to claim the box at East River Park in Brooklyn that winner Kelly Platt of Staten Island ultimately walked away with.
The box was complete with all-white Ultra Boost, ZX Flux, a Stan Smith gold watch, necklace and signed memorabilia.
@adidassoccer #BeTheDifference
contacts
Caitlin Albaugh

Running PR

United States

caitlin.albaugh@adidas.com

971 234 4554