adidas Soccer Reveals New Colorway for ACE 17+ PURECONTROL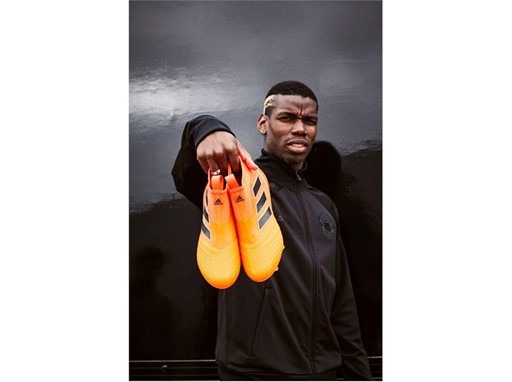 - Pyro Storm ACE 17+ PURECONTROL an explosive orange and black orange colorway -
- Stadium, Cage and Street versions available for players who like to control the game in any setting -
- Stadium cleat to be worn on-field by the likes of Paul Pogba, Dele Alli and Mesut Ozil -
Portland, Ore., September 29, 2017 – adidas Soccer revealed today the Pyro Storm collection. The newly redesigned range features adaptations of the on-field, cage and street ACE 17+ PURECONTROL with a vibrant new colorway made for players who bring the heat to any pitch.
The ACE 17+ PURECONTROL Stadium cleat features:
A PRIMEKNIT upper to ensure zero wear-in time
A PURECUT Sock System designed to lock the foot in place while adjusting to complex movements
Bold new colorway featuring three vibrant tones of orange, with the iconic adidas three stripes in black
Iconic BOOST sole delivering elite energy return
The ACE 17+ PURECONTROL Cage shoe features:
The same orange colorway as the on-pitch boot
A PRIMEKNIT upper and NON STOP GRIP (NSG) film to deliver close ball control
A stretchable layer of TECHFIT material optimizing comfort
A BOOST heel counter and the adidas three stripes in black
The Pyro Storm ACE 17+ PURECONTROL collection is completed by the Street shoe, which features:
A three-piece PRIMEMESH material
A TECHFIT color coating on the three stripes
A full-length BOOST midsole
The Pyro Storm ACE 17+ PURECONTROL will be available to purchase from today at
adidas.com
and adidas retail stores.
contacts
Cristina Maillo Belda

Soccer PR

United States

cristina.maillobelda@externals.adidas.com

971 234 5398

503 915 9129