adidas Soccer Unveils New Pyro Storm X17+ 360 SPEED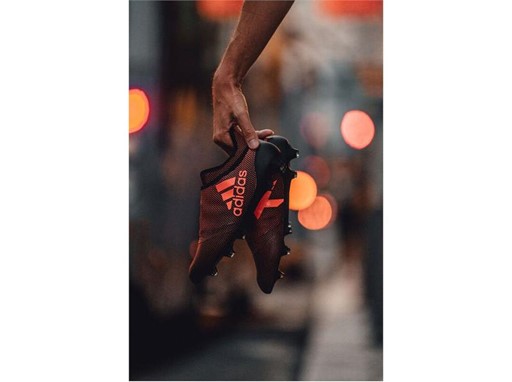 - Latest release features bold orange and black colorway -
- Pyro Storm X17+ 360 SPEED to be worn by the game's most explosive players -
- Key features include PURECUT SOCK SYSTEM, NON STOP GRIP (NSG) and a SPRINTFRAME outsole -
Portland, Ore., September 29, 2017 – adidas Soccer unveiled today the Pyro Storm X17+ 360 SPEED as part of the Pyro Storm collection. The boot will be worn on the field by some of adidas' brightest stars, including Gareth Bale, Luis Suárez and Gabriel Jesus.
The Pyro Storm X17+ Stadium cleat features:
Striking two-tone orange and black colorway
NON STOP GRIP (NSG) finish, giving players unrivalled levels of control
PURECUT SOCK SYSTEM, which sees laces hidden under an upper layer
SPRINTFRAME outsole to create stability during high-speed changes of direction
The Pyro Storm X17+ Cage shoe features:
Same details as per stadium cleat, but with gum finish used on the outsole
Pyro Storm X17+ 360 SPEED is available from today at
adidas.com
and adidas retail stores.
contacts
Cristina Maillo Belda

Soccer PR

United States

cristina.maillobelda@externals.adidas.com

971 234 5398

503 915 9129