adidas Soccer Unveils Primeknit FS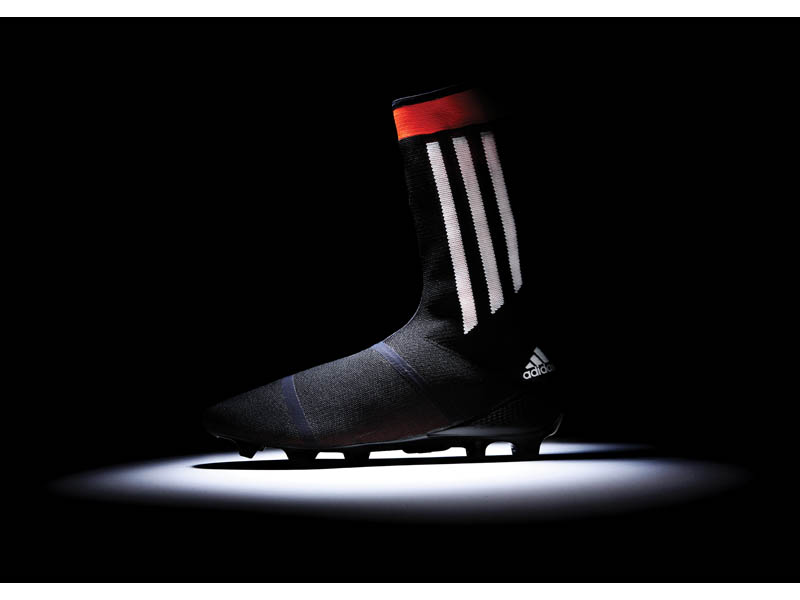 Following last week's launch of the world's first knitted cleat – the adidas Samba Primeknit – adidas gives players a glimpse at the future by unveiling the new
adidas Primeknit FS
.
The limited edition
Primeknit FS
is the world's first all-in-one knitted soccer cleat and sock hybrid. This unique sock silhouette design will provide a second-skin feel that will offer the perfect fit from toe to calf. The sock improves ball to foot touch compared to cleats with traditional overlays, edges or laces.
The
adidas Primeknit FS
is in design phase and is currently a
concept model.
adidas is currently working with top players to finalize development of the product and debut it on field later this year. The one piece design and strong light yarns of the
Primeknit FS
is expected to provide new levels of flexibility and comfort with stability and strength equal to that of conventional cleats. Each yarn receives a high precision coating that guarantees water resistance even in the most challenging conditions.
Similar to the recently released
adidas Samba Primeknit,
the technology behind the world's first fully integrated knitted soccer cleat/sock hybrid allows for optimized and engineered zones for the different performance needs of each player in one single layer.
To follow the conversation please visit
@adidasSoccer
on Twitter or
www.Facebook.com/adidasSoccer
.
contacts
Michael Ehrlich

Director of Public Relations

United States

michael.ehrlich@adidas.com

971 234 2214