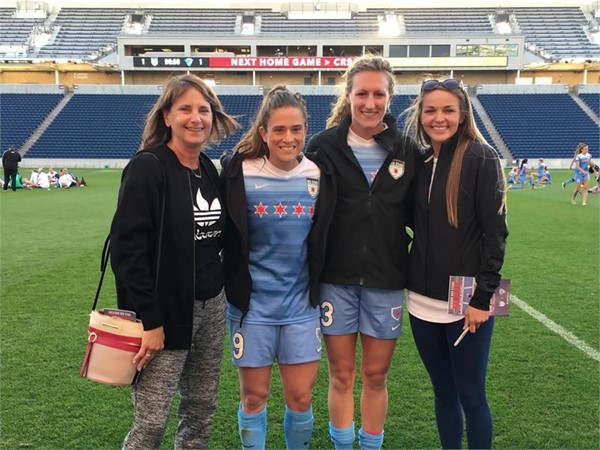 adidas sends soccer player and her mom on a surprise weekend getaway
Miami, FL. Gracie Lachowecki was preparing for her sophomore season at the University of Miami when she got the call.
Her mother Kay, had breast cancer.
"I started crying" says Gracie, "I was a mess, being so far away I wanted to give her a hug and I couldn't."
While Gracie was struggling, Kay, who's always been known as the crier in the family, never shed a tear. "She was so strong and brave about it. It helped me to face things."
Gracie's brother Max, who plays professional soccer, was also away at school at the time. "I met with the doctor and just said 'you know it's not a really good time for me, I have two kids playing soccer', says Kay "the doctor looked at me like I was crazy".
Kay, who was back at the family home in Evansville, IN, elected for an aggressive form of treatment, allowing her to travel to soccer matches. "I didn't want my kids to be worried, because they were both doing their thing" says Kay, "I was like, 'it's going to be ok and we'll get through it'."
Kay is now cancer free, and Gracie finished her soccer career at Miami and graduated with a degree in nursing.
In recognition of Kay and Gracie's journey, adidas and the University of Miami, sent them on a surprise Mother's Day weekend getaway to Chicago.
After surprising Gracie during her last week at school, she helped us surprise her mom.
Kay and Gracie had an incredible weekend that included an adidas Wanderlust event in Grant Park, tickets to "Hamilton", a mother daughter spa day, and an adidas shopping spree.
adidas then surprised them again by establishing a 10 thousand dollar scholarship in Kay's name to the University of Miami School of Nursing.
See more from Kay and Gracie's weekend journey @adidasWomen
contacts
Ryan Abriel

US Social Strategy Manager

United States

971-234-4443

503-686-4812