PODCAST: Baseball's Kris Bryant Joins adidas Group's Mark King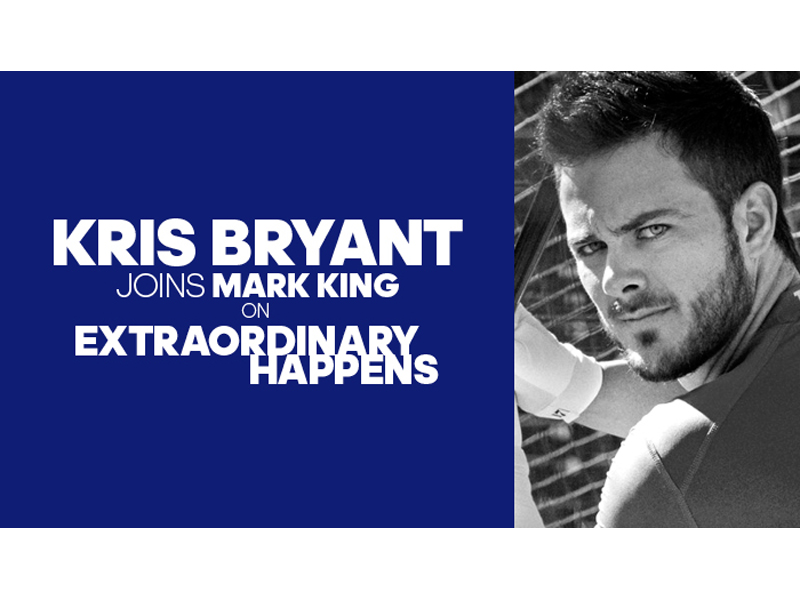 With a quarter of the 2016 MLB season in the books and the All-Star break just over a month away, Chicago Cubs' reigning Rookie of the Year Kris Bryant joins adidas Group's Mark King on his podcast Extraordinary Happens. The 24-year-old superstar had a stellar debut year in 2015, leading his team to the NLCS while laying the foundation for this season with the Cubs favored to win it all.
"There's so much in major league baseball that you have to get used to. You're moving nonstop. Now that I have that experience, it really helps me out. And the rest of the guys, too – we were a really young team overall so to get that experience of playing in the postseason for the first time, it's only going to help us moving forward. My expectations individually and our expectations as a team are bigger than anybody's out there, too. We expect a lot out of ourselves, we hold each other accountable for it and I think when you have those types of characteristics as a team it sets you up very well." –Kris Bryant, Chicago Cubs Infielder
Ep. 12: Kris Bryant on Extraordinary Happens
"No matter where you are in your life – your job or if you're a young athlete – if you want something, you can have it. Kris said when he wants something, he goes and gets it. Yes, there's pressure, but for him it was fun and enjoyable. His expectation was far greater than anyone else could put on him." –Mark King, adidas Group North American President
"I heard [the pressure]. I didn't necessarily take it in. Obviously, anytime you're a high draft pick, there's more pressure on you. More people want you to do really well. But the thing about myself is that I heard all of it but I wanted to do even better than what they were telling me they wanted me to do for them. That's a good mentality to have in any sport. You want to do better than what people expect you to do because you shouldn't be playing the game if you don't want to be the best. I've always taken that to heart in my work ethic and anytime I'm struggling out there. I'm so determined to get through it and I usually come out on top and I just think that's a good mentality to have." –Kris Bryant, Chicago Cubs Infielder
Extraordinary Happens: Competing in Sports, Business and Life, hosted by adidas Group's Mark King, is a podcast featuring compelling stories behind the people shaping sports and business today. Episodes of Extraordinary Happens are available on iTunes, Stitcher and SoundCloud.
contacts
Maria Culp

Corporate Communications

United States

971-234-4003