PODCAST: NHL Commissioner Gary Bettman Joins adidas Group's Mark King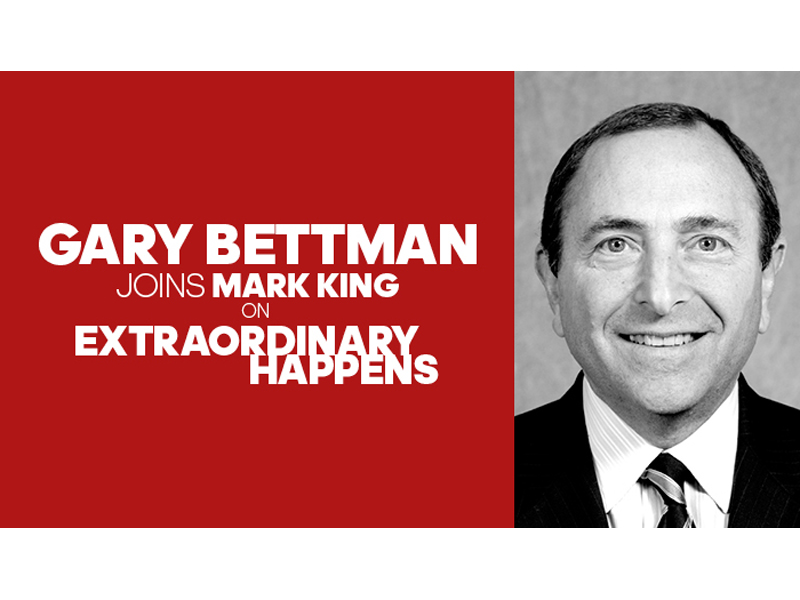 As playoff teams fight for the most iconic trophy in all of professional sports – the Stanley Cup – NHL Commissioner Gary Bettman joins adidas Group's Mark King on his podcast Extraordinary Happens. Bettman became the league's first Commissioner in 1993 and has since dramatically evolved the game. He has driven the league's revenue from $400 million when he started to nearly $4 billion today and has led the vast expansion of the NHL's footprint across the nation.
"I believe in evolution as opposed to revolution. The game is a living vibrant thing and you have to respect what it is. And what we have is great. But you have to stay current; you have to look for trends. We monitor the game very carefully to make sure the game is being played in a very exciting and entertaining and competitive way. And then, if the game is in good shape, what you do around it can represent tremendous opportunities to make the experience even better for more people." -Gary Bettman, NHL Commissioner
Ep. 11: Gary Bettman on Extraordinary Happens
"Gary really underscored the fact that he's been very respectful of the traditions of hockey. He has been magnificent in the way he's brought the game to the rest of America. Today, it's booming. The reason is because he's been very, very progressive in the way he's delivered the experience, the way he's partnered with media companies, the way he's used technology, and the tracking of players. It's just really been a wonderful example of how you can be respectful and make it look like it's an evolution, but I really believe he's revolutionized the sport." –Mark King, adidas Group North American President
"We've never strayed too far from our roots. It's not only that we value our history and our traditions – we respect them. We think they're some of our greatest strengths. I believe our players, as they grow up and become part of the game at the NHL level, have grown up with those values as well. We're the most team-centric, as you have to be to be successful playing hockey, and that's something that has translated very well. But at the same time, we wanted to make sure the game was as entertaining and as competitive as possible. Everything we try to do to make the game more accessible and give fans more reasons and more ways to connect with the game, we still go back to the fundamentals of what this great game is all about." –Gary Bettman, NHL Commissioner
Extraordinary Happens: Competing in Sports, Business and Life, hosted by adidas Group's Mark King, is a podcast featuring compelling stories behind the people shaping sports and business today. Episodes of Extraordinary Happens are available on iTunes, Stitcher and SoundCloud.
contacts
Maria Culp

Corporate Communications

United States

971-234-4003